Manage your Google privacy settings; Here's how
Published on April 6, 2018
A strict privacy policy is essential to assure users that their information is in good hands. The set of plans provided by companies are meant to act as a contract between you and the company. While Facebook is currently responsible for answering all the questions due to the Cambridge Analytica privacy data scandal; there's another technology giant that holds an enormous amount of your data – Google. If you didn't already know, Google contains a lot of your information, including emails, photographs, videos, and documents. The Alphabet Inc-backed company first launched its Privacy Policy document back in 1999. The company has reportedly updated its Privacy Policy over 28 times.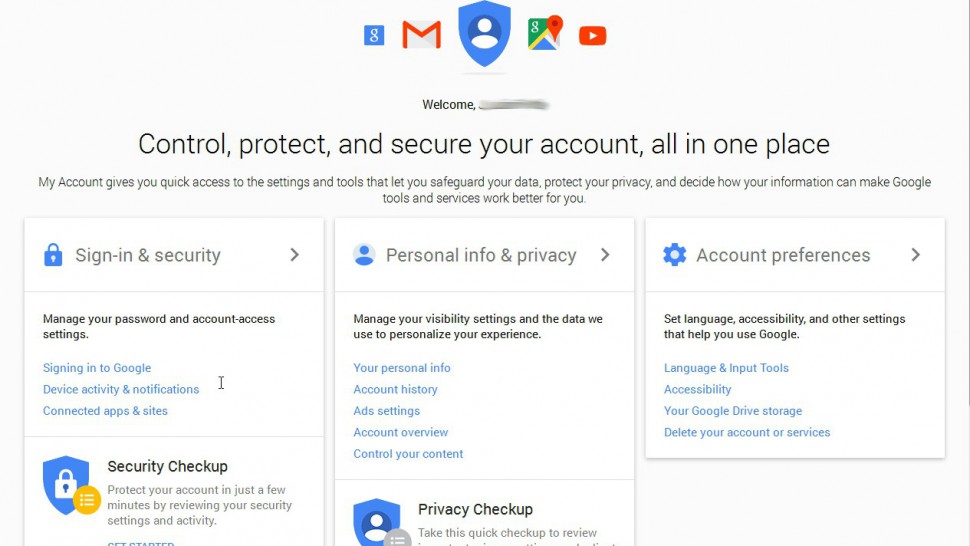 They brought about changes to it three times last year itself. They made a couple of changes to it in the year 2015 as well. The search giant, however, does not hide the fact that they have updated their privacy policy. In fact, the company makes it pretty apparent that they are carrying such activity out. What we know so far is that such things change to suit the preference of Google itself. The company is regular at following newer laws and regulations formed by the Government.
For instance, in the European Union on May 25, 2018, Google and others will have to deal with the General Data Protection Regulation, or GDPR – which completely changes how big companies handle one's data. "Even though it's an EU regulation, it impacts any company with personally identifiable info (PII) on customers there. That's Google," notes an online report. However, there is the way through which one can control their private information on Google. Follow the below given steps for the same purpose:
Control Your Privacy Setting
As can be recalled, Google revamped its My Account page back in 2015. The changes were introduced with the objective to serve as the one-stop spot to take control of the user's privacy and security when it came to allowing the company to be aware of all about the user's information. Rather than manually visiting each of the settings for every individual Google service, including Gmail, Google Drive, Android smartphones or even YouTube, users can change their settings itself. Following given are the steps that you will have to follow when it comes to updating the Privacy settings.
STEP 1
Before starting with any of the procedures, users will be required to visit privacy.google.com. "It spells out exactly what data Google is collecting and what it does with that data, plus its advertising policies," notes an online report. Read the instructions provided on the platform and bring about the changes accordingly. According to the information provided by Google, collecting things that one does or creates, will mostly be stored by Google.
STEP 2
Following which, you must visit the My Account section. This move will take you to the dashboard with all the articles for Sign in and Security options. You will also provide with the Account Preferences section. If you want to perform the two actions directly, then either select Security Checkup and the Privacy Checkup.
STEP 3 (SECURITY CHECKUP)
If you are in possession of multiple Google accounts, let's say there's one for work and one for personal use, select the one that you want to check the information from the menu from as such. When you click on the Security Checkup option, a pop-up that showcases different types of information about your device will show up. Following given is the information that you will be providing:
–    Your devices
–    Third-party access
–    Recent security activity
–    2-Step Verification (whether it's on or not).