LG is working on a foldable smartphone, suggests patent
Published on January 20, 2018
On the basis of the latest patent that appeared on the World Intellectual Property Organization (WIPO)'s official website, LG is working on a foldable electronic design.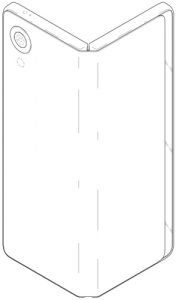 The details showcased on the platform suggest design elements for a handset that can be folded in multiple ways. There are two types of design aesthetics that have been posted on the website. The first style represents a vertical form factor with a rectangular bezel-less display. The second style showcases a transparent background with a display on the rear end as well.
According to a report published by Android Headlines, the blueprint that appeared on the World Intellectual Property Organization (WIPO)'s official website are a clear indication of LG's future plans. The possibility of LG exploring this unique field of the market doesn't come across as a surprise because the South-Korean technology giant has always been known to embrace newer ideas especially when it comes to their smartphone line-up.
To recall, the firm was among the first ones to test out odd concepts like bendable displays, dual displays and even the elimination of the physical home button. Due to this, LG has built itself a reputation of bringing about drastic changes to its smartphone line-up. There are times when the company fails at impressing the audience but there are also times when they manage to make a lasting impact on the consumers.
Coming back to this case of folding smartphones, the latest patent suggests that the handset will be designed in a specific manner so that there is some form of flexibility which is enabled. For that purpose, the smartphone is packed with an OLED display technology, which essentially allows users to enjoy the possibility of flexing their smartphones. LG is not the first one to explore the possibility of a foldable smartphone as even its arch-rival Samsung is expected to be working on a foldable Galaxy X smartphone of their own.