Learn how to send money on WhatsApp
Published on February 13, 2018
Facebook-owned WhatsApp chatting application has made its payment platform simple. By incorporating UPI (Unified Payment Interface), the company has ensured that its clients receive a qualitative experience.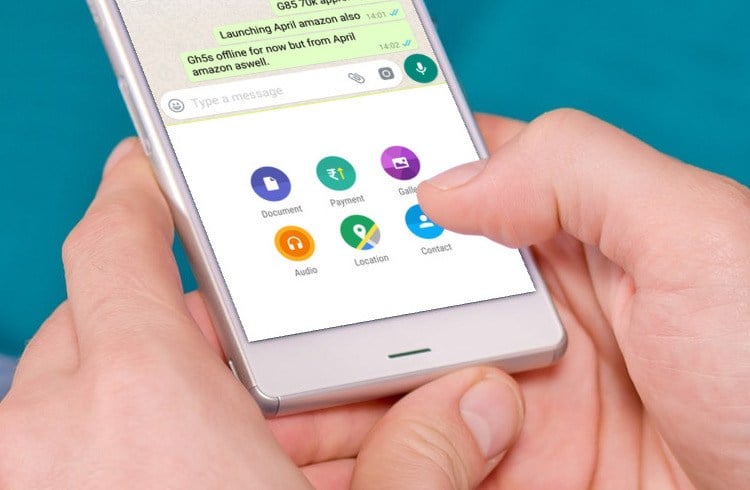 In other words, sending and receiving money on WhatsApp has become as easy as sending and receiving a message. Readers are advised to note that they might have to get the feature all set-up on their smartphones to be able to use it. To recall, WhatsApp began the official roll-out of the feature sometime last week.
The highlight was available in the form of beta. After the final version is out, IOS and Android users will benefit from it significantly. However, as with any new and exciting feature, WhatsApp has not made anything easy this time as well. Even if you get the latest version of this app, someone has to initiate the services for you to make it work.
Following given are the steps you must follow to enjoy the Payment service by WhatsApp:
i)  You have to make sure that you have the latest version of the WhatsApp chatting application. The new feature is only available in WhatsApp Messenger Version 2.18.48.
ii)  You must request another user who already has the feature enabled on their smartphone to send you some money or initiate a transfer. Post that, the function will show up on your phone as well.
iii)  After enabling the option, open WhatsApp and navigate to settings. From the provided choice, choose Settings to proceed.
iv)  From the next list of options, select Payments. This is where you need to setup your UPI account and link it with WhatsApp.
v) The following screen will ask you to verify your phone number, tap on ACCEPT AND CONTINUE to proceed. On the next screen, confirm your name and if everything is correct, tap on VERIFY VIA SMS.