Leaked: Xiaomi's Mi Mix 2S with bezel-less new design
Published on March 12, 2018
Xiaomi is expected to launch its premium line-up of smartphones, i.e., Mi Mix 2s at an event on March 27. While the firm hasn't provided any details about what the handset will include, however, there have been numerous speculations that give away the majority of the information on the device. On similar lines, the smartphones were recently leaked in the form of images. The pictures showcase the upcoming speculated handset in its full glory – with both, its front and back panels showcased.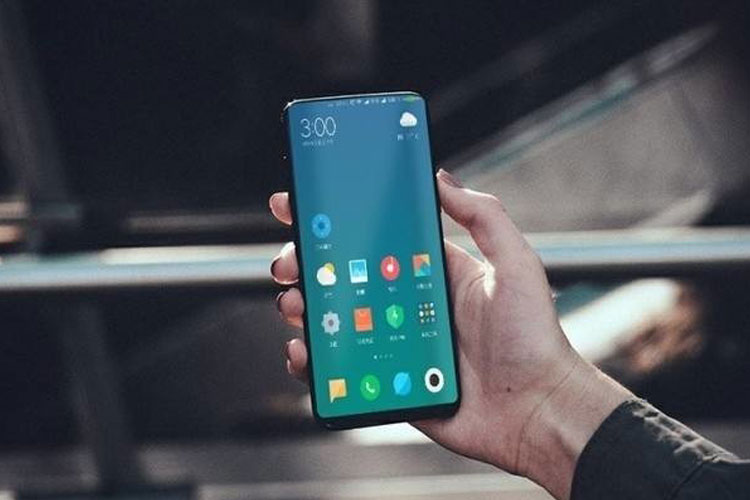 As per the information discerned through the images, Xiaomi's Mi Mix 2s' front panel packs a bezel-less design, with both its upper and side bezels slimmer in comparison to its predecessor.
Previous rumors had claimed that the handset would sport the front camera system on the bottom bezels. The latest bunch of images indicate more or less the same. Both, the base as well as the top bezels reveal quite a lot of information about the smartphones. No other information apart from this can be interpreted about the front panel.
Coming to its rear panel, it was previously suggested that Xiaomi Mi Mix 2S would pack a dual rear camera system. "To recall, past rumors had revealed that the Mi Mix 2s could come with two cameras placed on the front of the back panel. However, the new images of the phone don't suggest the same," reports India Today.
The leaked pictures indicate the same story. It appears that Xiaomi will be following Apple's footsteps as it did with the iPhone X. The Xiaomi Mi Mix 2S will sport a dual rear camera system, which will be placed vertically. Apart from this, the fingerprint sensor will be located on the rear panel. It was being heavily speculated that the fingerprint scanning feature would appear under the display on the front panel. However, that clearly isn't taking place.