Leaked: First look and specifications of the new Galaxy Note 9
Published on July 6, 2018
It is still a lot more months from the unveiling of the super sleek and amazing Samsung Galaxy Note 9, but there have been pictures and specifications leaked on the internet that have made the users clear their consent about what to be expected. It is rumoured that the Samsung Galaxy Note 9 would be a powerful next-generation phablet that is one of its kind. Samsung never disappoints its users from delivering the unexpected and which is why it is one of the leading tech brands in the world because of its humongous popularity and unique features.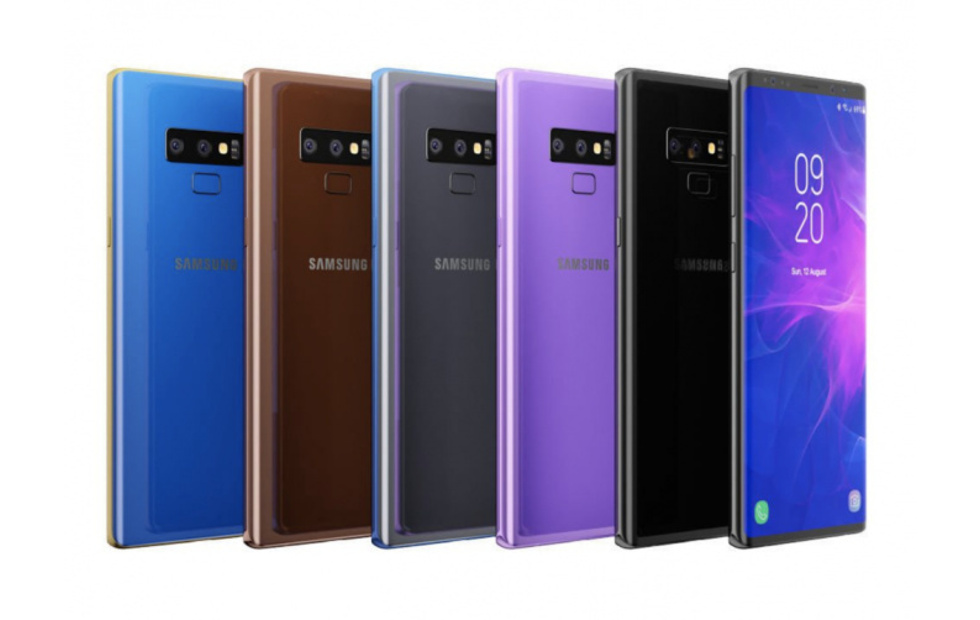 According to the reports that came from a Russian journalist, the phone has been unveiled in advance of the press event that is scheduled to be held on August 9, 2018, where the phone will be launched. The phone is rumoured to have a Snapdragon 845 processor, the dual camera of 12-MP with variable aperture, storage of 64GB, 256GB, and 512GB. The Smartphone will have a RAM of 6GB and 8 GB with a powerful battery of 4,000 mAh.
You might have noticed that one of the biggest highlights in the phone's features is its powerful battery of 4,000 mAh. As stated by Murtazin, there has been an upgrade in the Smartphone's battery from 3,300 mAh to 4,000 mAh in the new phone. Samsung decided to play safe while launching the Galaxy Note 8 last year after the sudden disastrous end to the Galaxy Note 7, though it seems that the company is all confident and standing head held high about the ability of the brand to produce better performing battery life while meeting all the safety standards for the users at the same time.
The dual-camera system of the Note 8 is also going to be seen in the Note 9 with its running gear made more simple and easy to use as that of the Galaxy 9+, reports say. This means that the Note 9 is going to profit from the new variable aperture system of Samsung and the sensors will be built with the memory right in to allow smooth motion video processing.
The super cool AMOLED display technology has been the potential bearer for displays in the Smartphones you see today, and the Note 9 will be seen with a little increase in the brightness levels as compared to its competitors.