Launched! Audi Q5, know specifications, details and others
Published on July 3, 2018
Living up to the expectations of the previous Audi Q series, the new Audi Q5 has the best in technology in Quattro drive system that consists of ultra tech and high energy efficiency along with excellent air suspension with the damper control checked infotainment as well as assistance systems. The new Audi Q5 in the town measures about 4.66 meters in length which are about 15.3 ft and 1.89 meters in width which is 6.2 ft, and 1.66 meters in height which are 5.4 ft.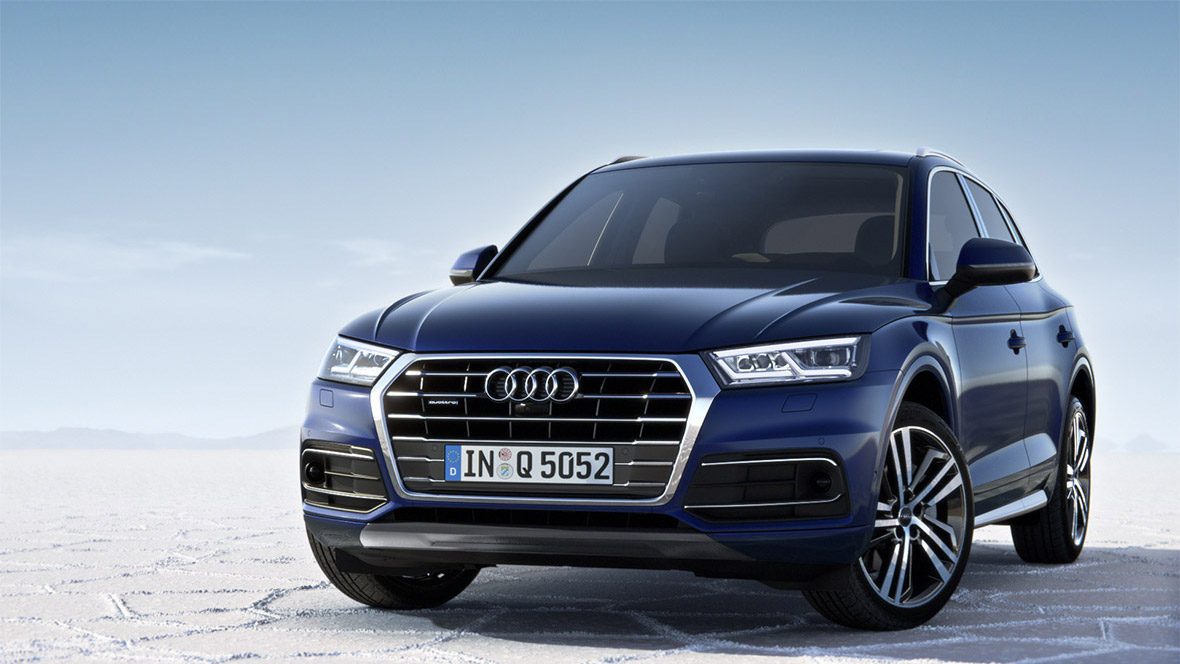 The Audi car company has never disappointed its users anytime and has always set up excellent benchmarks for the successors to be launched. The automobile company has been making headlines since the launch of its Q series which is over the top and cannot be compared to any better brand of car whatsoever. The company's makers have always thought out of the box to bring something new and advanced both technologically and innovatively for the riders across the globe. 
The overall dimensions of the stunning sports car are supported on the wheelbase of 2.82 meters which is 9.3 ft. The weight reduction reaches up to 90 kg or 198.4 lb depending on the engine of the automobile. The architecture of the body has been developed from the utmost tensile strength of steel and aluminum.
The diesel engine of the powerful car is of 2.0 liter 35 TDI that is capable of delivering a speed of 190 hp and 400 Nm of torque which is 13 hp and 20 Nm more than that of the older Audi Q5. This explains that this new Audi Q5 will provide better performance in all fields as compared to that of the older versions. The fuel efficiency of the supercar is at 17.01 kmpl as per the ARAI, and the seven-speed S Tronic unit will considerably take the transmission care.
Mr. Rahil Ansari, the head of Audi India was reported saying that the team has already received 500 bookings of this new Audi Q5 TDI model in just one month time of its launch in the country. It is considered to be one of the best selling Audi models in its class in India in its petrol version. The car will be further strengthening its position in the India market in the coming months.  It is supposedly the best vehicle available in the market for Audi customers who are looking for a car for an enjoyable driving purpose no matter whether it is on or off the road.