Lamborghini Is Going to Launch Its First Fully Electric Vehicle By 2030
Published on May 18, 2021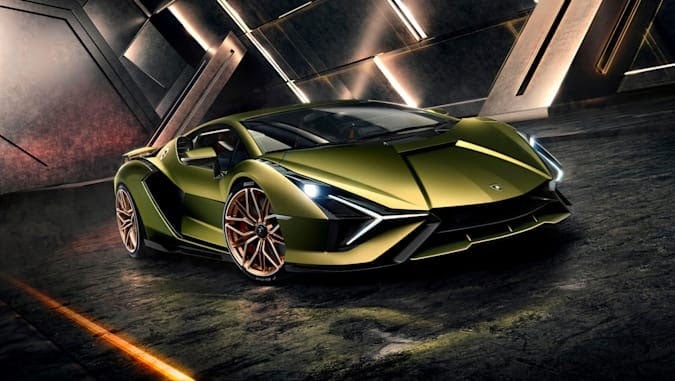 Lamborghini, unlike other supercar manufacturers, completely lacks an electric vehicle. In fact, they don't even make a hybrid. But now, the VW-owned Italian automaker has finally announced its electrification plans. They call their roadmap the The Direzione Cor Tauri and it will pave the way for Lamborghini's first production hybrid car by 2023. After that, it expects full electrification across its lineup in the second half of the decade.
There is this one Lambo that is a hybrid. It was a supercar that had a 6.5 liter, 819HP V12 engine, and they only made 63 of them and they cost $3.7 million dollars. So like. No. Also, the electric motor on that car is not all that powerful (considering lambo status) it was only a 34HP electric motor. Lol. Also, it uses a supercapacitor instead of a real, actual, lithium battery.
So, the first true production hybrid Lambo is going to show up in 2023. Also, Lamborghini will be making hybrid versions of its entire lineup by 2024. This will include the Huracan, Aventador and Urus, .The VW-owned company is spending $1.8 billion dollars to make the transition to hybrids. The company is promising that the new cars will provide an 'authentic Lamborghini driving experience.'
In the last phase of its plan, the company is planning on introducing its first all-electric car as an all-new, fourth model that will arrive in the 'second part of the decade.'
So, this means that Lamborghini's very first EV is still going to take at least four more years to show up in the wild.