Integral Memory's new 512GB card exceeds all previous records
Published on January 23, 2018
Integral Memory has taken the wraps off its latest innovation – a brand new 512 gigabyte card, which has already proven to be the best buy512-gigabytes. According to a report published by Gizmodo, the card has apparently managed to exceed all the previous records, even the one achieved by SanDisk's 400GB card.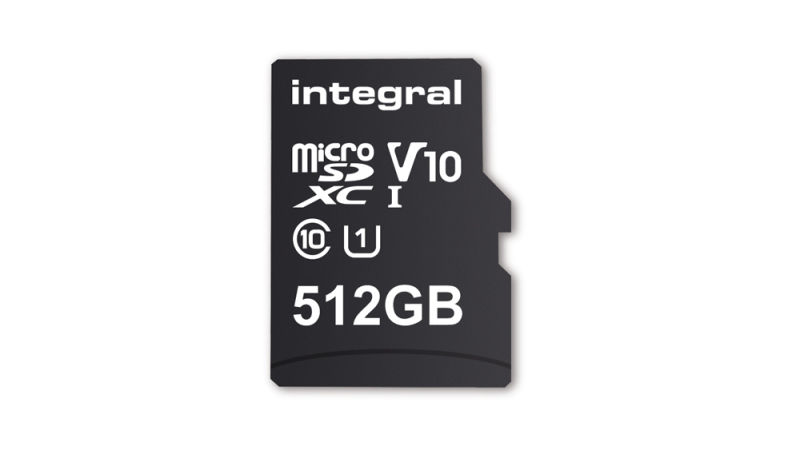 Even though, Integral Memory's 512GB card is not as fast as SanDisk's 400GB card, the storage component has managed to max out at roughly 80 megabytes/second transfer nonetheless. Unfortunately, the card does not meet the much-needed standard set for high-definition video capture. By this, it is safe to assume that the card is not ideal for "Android's adoptable storage or a Nintendo Switch," a report by Android police reads. However, it is expected to work fine for products which are specifically designed to shoot in HD mode.
Integral Memory published a press release earlier this week, making the launch of its 512GB card official. In the press release, the company goes on to state how some customers are turning to cloud-based solutions for data storage.
They further emphasized upon the fact that the cloud-based solutions are unlikely to replace memory cards in the near future. They haven't made any mention of their latest product's possible price. To recall, the SanDisk 400GB card was sold for around $249.99. Therefore, Integral Memory's latest product is also expected to be priced at around the same rate. 
"512MB is likely to be way more than the average individual needs, seeing as 64GB is often the standard for high-end casual users and is capable of holding hundreds to thousands of high-quality photos," notes Gizmodo. The latest collection by Integral Memory is expected to launch next month. Its price, is therefore, expected to be revealed next month itself.