IKEA's Is Bringing An ASUS ROG Gaming Collection To Its US and UK Stores
Published on September 16, 2021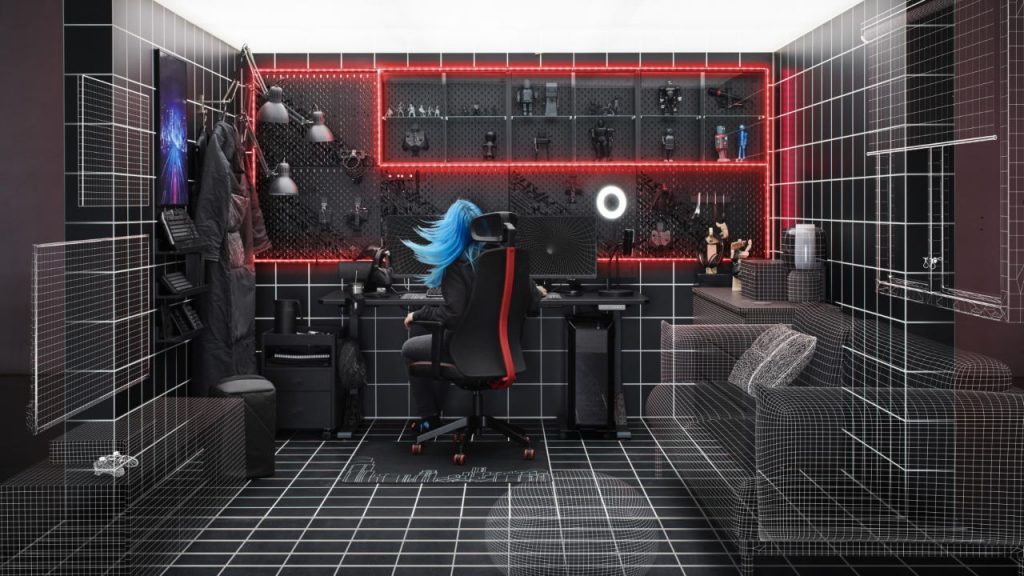 About a year ago, IKEA (yes the furniture company), mentioned that it was going to partner with ASUS' Republic of Gamers sub-brand to make a collection of 'gaming furniture and accessories.' Those products have already been released in Japan and China, and now it sounds like they are ready for Western markets. on October 1st.
The collection is composed of 6 product lines: Uppspel, Lånespelare, Gruppsel, Utespelare Matchspel, and Huvudspelare. Uppspel is the one that IKEA designed in direct collaboration with ASUS. The other designs IKEA made on its own, but they were based on the joint-design with ASUS.
This collection includes things like desks and gaming chairs. The collection also features some handy accessories like a rings light and a nice little mouse cable bungee. Pricing for the items in the collection ranges from $6 for a mouse pad all the way up to $600 for an adjustable gaming desk.
Some of the items in the collection are modified versions of existing IKEA products. For example, the Uppspel pegboard is basically IKEA's Skådis pegboard, but with a slightly more expensive finish. That kind of thing is relatively common in gaming products in general, but that practice makes most of the times in this new collection go outside of IKEA's traditionally affordable price ranges.