Huawei may launch Mate 20 with a bigger display soon: Report
Published on June 17, 2018
Huawei, one of the leading smartphone manufacturer, may launch its new smartphone with a bigger display. The smartphone will be named as the Huawei Mate 20. It is the successor of the Mate 10. As per the report, the device will have a bigger display than the two new upcoming devices, i.e., Apple's iPhone 2018 and Samsung's Galaxy Note 9. It is expected that the smartphone has a 6.9-inch display. On the other hand, Apple's new iPhone X Plus will have a 6.4-inch display, and the Samsun Galaxy Note 9 will carry a 6.3-inch display.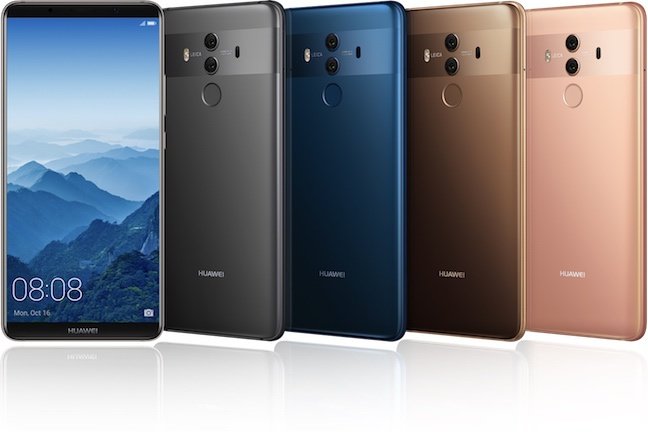 As per the latest report, Huawei has asked Samsung Display to send 6.9-inch AMOLED display for its upcoming device. The important thing is why Huawei is planning for such big-display device. The answer is people like a big-display smartphone. Some statistical report has proved that people have started liking big displays, mainly the Chinese people. So, it is believed that Huawei with its Mate 20 can attract more consumer in China.
Huawei has offered some stunning smartphones loaded with some unique features. That's why it has managed to establish itself as one of the leading smartphone manufacturers in China. The company is now trying every possible way to maintain the position. That could be the reason behind why Huawei is planning for a large-display smartphone. However, the device may come to India, but it will be first launched in China.
As per the information, the company may unveil the device during the fourth quarter of 2018, around October and December. For now, the company has not released any official information about the Mate 20 details or specifications. The biggest highlight thing about the device is its screen. Talking about the specifications, there is no accurate information about this. The first leak of the device was spotted online in March. A user of Weibo first posted some information about the Huawei Mate 20. As per the post, the Huawei Mate 20 will carry the Kirin 980 chipset.
Users may use two variants in the device. One variant will offer a 4GB RAM and 64GB of ROM. In the second variant, there will be a 6GB RAM and 128 GB of internal storage capacity. Talking about its expected camera configuration, there will be a dual camera configuration on the rear side of the Mate 20. The device may carry a 12MP primary lens and a 20MP secondary lens. On the front side, the user may get an 8MP camera.
As per the leaked information, the Mate 20's 4GB RAM and 64GB internal memory model will be priced at Yuan 3899. On the other side, the high-end variant, i.e., 6GB ROM and 128 GB internal storage will be priced at Yuan 4499. Apart from the Mate 20, Huawei may launch the Huawei Mate 20 Pro.