Huawei Mate 20 to sport an under-the-display fingerprint scanner
Published on March 23, 2018
Huawei is planning on launching its Mate 20 smartphone in the second half of 2018. If reports are believed to be accurate, then the handset will pack an under-the-display fingerprint scanner.
The technology will reportedly gain its power by Qualcomm. Industry insiders close to the Chinese technology giant are referring to the upcoming smartphone as Mate 11. It appears that Huawei will transition to a new Android smartphone scheme this year. The handset will succeed last year's P10 line-up, which was an immense hit.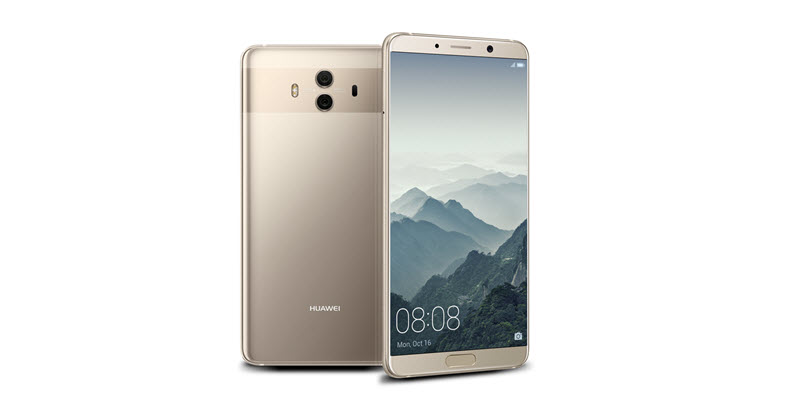 It will be of the high variety and be produced by Qualcomm. Huawei reportedly plans on aggressively commercializing the feature through the Mate 20 smartphone. It is the only device offered by Huawei that will feature this unique selling point. This way, the company will also be able to differentiate from other companies.
It remains to be seen whether the company ends up achieving the goal. As we already know, there are many other companies who are attempting to bring the feature onboard. However, they haven't exactly been successful. Take, for example, Samsung who has been working towards bringing the Galaxy Note 9 with fingerprint scanning option onboard. However, the same may or may not be possible from the end of the South-Korean technology giant.
"Sources claim the Mate 20 is planned to be released near the end of Q3 or in early Q4, much like its predecessor," a report by Android Headlines reads. "The Mate 10 lineup was officially announced on October 16 in Berlin, Germany. Huawei has been placing an increasing focus on Europe following its unsuccessful attempt to penetrate the U.S. market via a local deal with AT&T and is now also set to hold the P20 launch event in Paris, France, next Tuesday," the report further adds.