Huawei is releasing its new smartphone on October 16
Published on October 9, 2018
Huawei P20 Pro, it is one of the best smartphones from Huawei. This phone is fully loaded with new features and also have a great processor, and when it was released it gave other smartphones a tough competition in the market and reports have given us the hint that this phone will have a triple-lens camera for which lots of people waited. The phone is not only because of its internal features, processor and RAM but also from the outer part such as sensors, and camera quality, this phone also had a camera quality which works best in low-light conditions also, therefore we can also call this phone as best camera phone by Huawei. And along with this smartphone,  we found that its Huawei's first most rated smartphone in the world.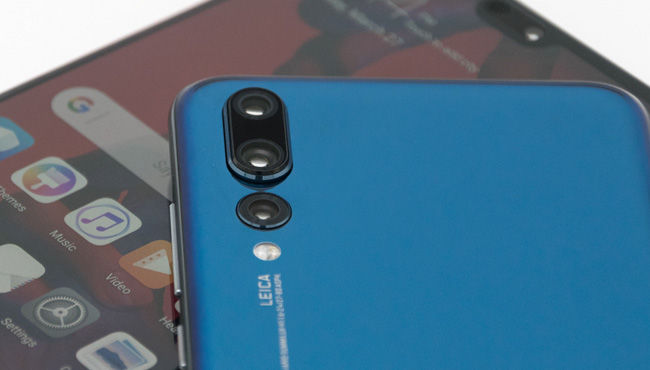 Huawei has done so well and added many features in P20 Pro, because of this Huawei is now leading between its rival and main competitors. The best thing which P20 Pro has, it is its camera quality and feature which we have already discussed above and it has a good battery than other smartphones, this gave other phones a good answer on the face. It was a good phone at an end and there is no doubt that Huawei will have the award of the best phone at low-budget.
But somehow Huawei will be the only one which will beat its own most selling and best phone by introducing the new Huawei Mate 20 Pro. Huawei answered that it will release its Mate P20 Pro on October 16. The Mate P20 Pro was leaked before months, it reports showed up its photos and also about its triple lens camera. But, the actual leaks don't happen until now, it was by the brand so that people should get more aware of this, that is the reason Huawei also made its Video, which introduces the Mate.
All the Chinese brand have claimed that this phone will come with a great and latest processor and also for awarding the people more about its feature, Huawei has its event, Hardware event in London on the release date of this smartphone, October 16. You all know that Huawei has its own processor, therefore, the latest processor which this smartphone is having is the Kirin 980.
If you have an experience using Huawei P20 Pro, then you must know that how fast it was and it has the processor  Kirin 970, now you can absolutely think how would be the latest processor, yes it is fantastic.
Along with all these if you will get a good amount of RAM it will be pretty awesome, therefore this phone offers you 6GB of RAM and along with this also gave you the option of selecting 8GB of RAM variant. The Mate P20 Pro has a large and good display of 6.9-inches with a notch on the top.
I think now you have decided which smartphone you have to buy from the market and if you want a big screen than obviously, it would be for you.