How to Create the Ultimate Game Streaming Set-Up – the Tech You Need
Published on June 14, 2022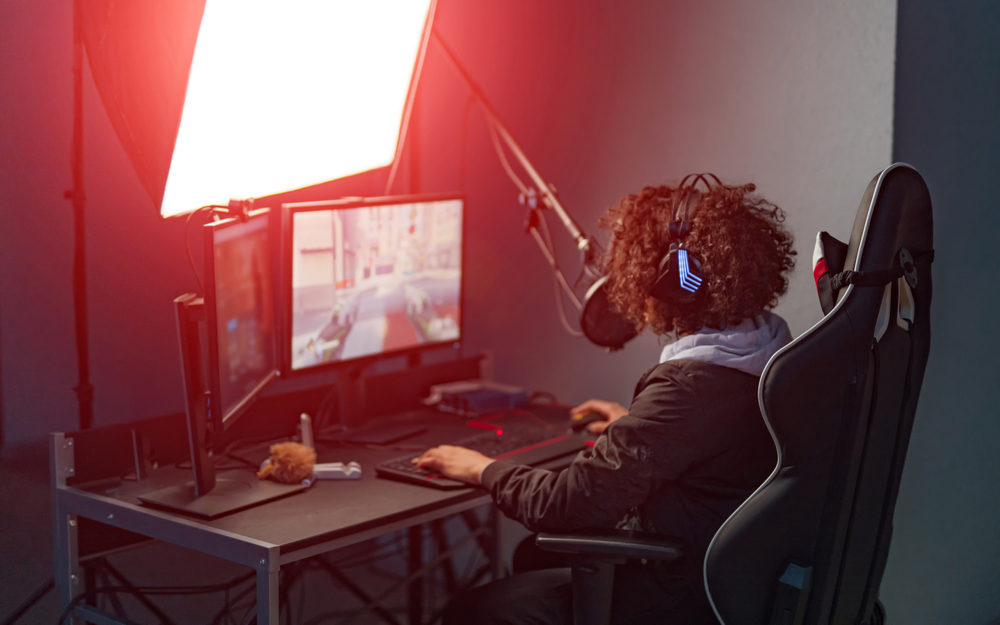 Are you relatively new to the world of online game streaming? It's a pretty intense industry, with the top online streamers building audiences in the tens of millions who tune in to watch all their game moves. You're not going to be at that level any time soon, and maybe that's not even something you care about – but at the same time there are tips you can use to help you stream like a pro. Here's a look at how you can create the ultimate game streaming setup when it comes to the tech you need.
Invest in a Good Quality Computer
The most important tech item you'll need to start streaming is a computer. While you may be tempted to pick up a basic desktop, it's best to look for PCs for gaming and streaming specifically. These contain different specs, features, and hardware all meant to make gaming smooth, fast, reliable, and high quality. You don't want to find yourself in the middle of an intense game and then be fighting with refresh speeds, poor resolution, and subpar performance.
It's also wise to check out the online reviews, paying attention to what other streamers are saying about the computer.
An External Microphone Is a Must
If you're relying on your computer's built-in microphone to do the job, you're doing your followers a disservice. There is no other option than an external mic, as it will pick up on sounds much easier and clearer. There's no need for anything confusing or fancy, you'll find some fabulous plug-and-play models that don't require a techie background.
Video Quality is Important During Streaming Sessions
And because your viewers need to see everything in the finest detail, you need to purchase a good quality camera. Look for a webcam that specifically states it's meant for streaming. Models with auto features such as lighting correction and autofocus mean you don't have to worry about how the picture looks, you can focus on gaming instead. It's also beginner-friendly in that sense.
Go Ahead and Splurge on Your Headset
One piece of equipment that newbies often cut corners on is the headset. Many gamers assume a middle-of-the-road model will be "good enough". The problem is comfort. If you plan on gaming for long periods then comfort needs to be a top priority. You don't want to constantly readjust the headset. Sore ears and head are common complaints, so why deal with them?
How About Some Background Lighting
And let's not forget you're setting a whole scene while gaming, so you want to think about the lighting. There's no need to get professional-grade lights like many of the top YouTubers invest in, instead, look for something that adds personality and atmosphere to your videos. Streamers often pick colored lights for the background just for that pop of interest.
Now It's Time to Build Your Audience
Now that you have all the must-have and essential gear, you're ready to start streaming your gaming sessions and grow your audience.