Honor Note 10 will have 6.9 Inch Display and indicate Huawei S-AMOLED order
Published on July 6, 2018
In a recent development, Huawei's sub-brand Honor is believed to be developing a large-screened smartphone which can blur the line which is in between the mobile devices and tables. In a recent bulk order for Samsung made S-AMOLED displays, it shows that the new Honor Note flagship can be under development.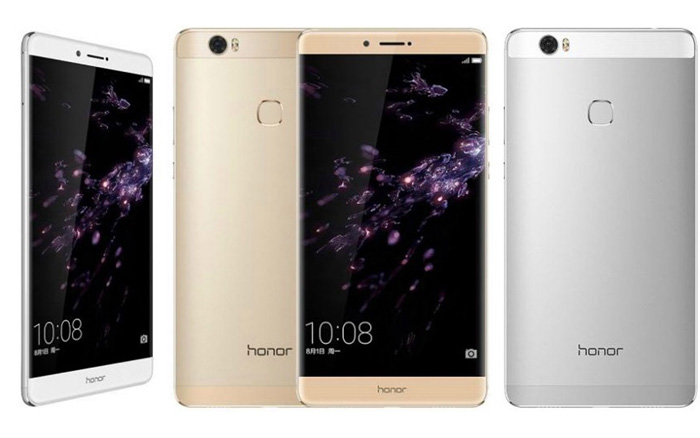 This new phone is said to be the mysterious Honor Note flagship device which is likely to be Honor Note 10, and it will be one to the feature which will come with the 6.9-inch S-AMOLED display. The South Korean media was recently abuzz about this as Huawei has ordered a huge amount of display panels from Samsung Display.
This new smartphone is said to debut for the end of the year. This was posted by Chinese social media platform Weibo who had an intriguing post which had been uploaded by them recently. This post has claimed that it is the Huawei's sub-brand honor who is now making the 6.9-inch S-AMOLED display. This large size display which is inside the industry insiders has speculated Honor, and it may be making a Note-Class device.
As per the company, it has appeared that they are now interested in a follow up which is probably known as the Note 10. The president of the Honor has said that they are now using the bigger version of the Honor 10 for which they have been in a pretty comfortable position to hold it. This may lead to the mysterious big-screened Honor phone. Zhao Ming-George said in his social media account that they are going to have a glory ten daily which is a large screen glory office entertainment and glory ten is said to be particularly comfortable to use, and if this happens then it will be the best flagship smartphone of the year 2018. At last, he added in his post by saying that until now no one has objected to this.
The image which was uploaded on the micro-blogging platform Weibo shows that a shipping carton which indicates that there are about 64 pieces of displays along with TP laminated modules. These6.9-inch displays are manufactured in China, and they have been marked as Ravel.
Till now there is no official confirmation for the upcoming Honor Note smartphone which is the codenamed Ravel. As per Honor's President, Zhao Ming has recently uploaded an interesting post, and they have claimed that they are using an Honor 10 flagship with a large screen Honor Phone. But for now, it remains as an unknown, and it is speculated that this may come with a HiSilicon Kirin 970 chipset with a smaller sibling.