Here is what's new about Apple Watch Series 4
Published on September 14, 2018
As per the latest reports from 9to5Mac, it has published an image in which it shows about the changes that Apple Watch Series 4 may get. This all-new Watch Series 4 may get revealed in the Apple's event that is scheduled to be held on 12th September 2018 along with brand new iPhones.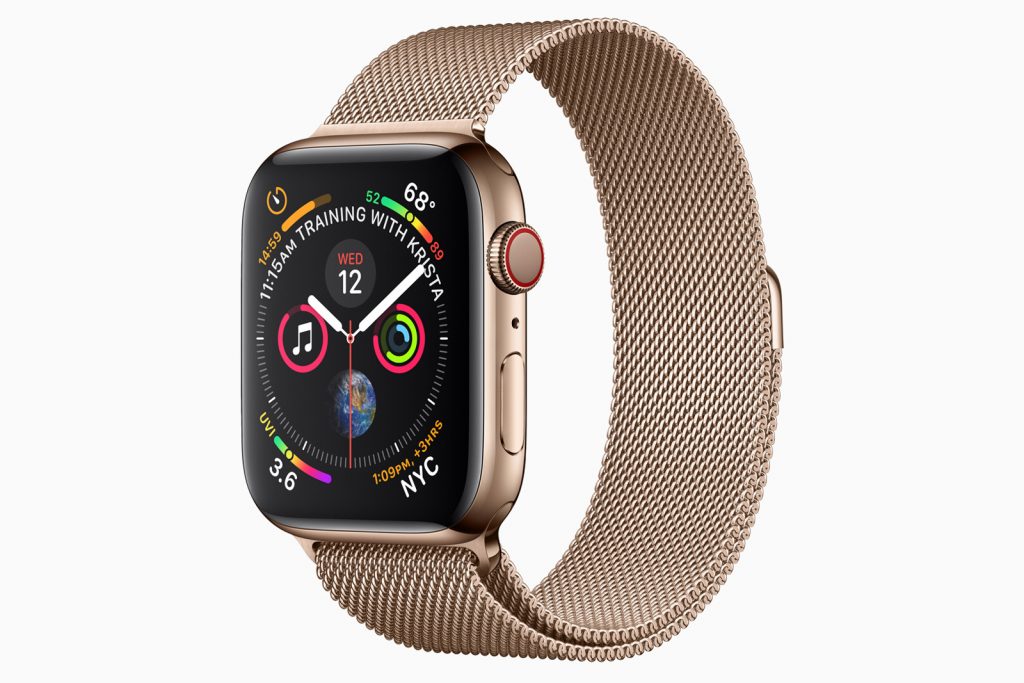 The report shows that the company will be presenting the brand new as well as improved and information heavy watch face. The watch may too get the bigger edge to edge screen. The predecessor of the Apple Watch, Apple Watch Series 2, Apple Watch Series 3 is near to same. It has also been seen that the basic design of the Apple Watch along with the key functions are said to have remained largely the same along with the speed as well as some extra features which are added on over the time. This feature includes water resistance, GPS, cellular connections.
As per the leaked Apple images of Watch series 4, it seems that it is coming with many complications. It may get the real-time watch along with the heart rate monitoring, weather as well as fitness stats. It has been seen that the Samsung Galaxy Watch has got the best feature when it comes to the smartwatches. Now it seems that Apple has taken the matter seriously and may bring the all-new watch Series 4 will lot if improvements as well as with a large screen than the predecessors.
The Apple Watch Series 3 is seen to last up to one and half days on the charge. If you have got the LTE version or if you want to turn the GPS  option run tracking on then the battery life drops significantly. When this is compared with Samsung or Google smartwatches, it has been seen that they perform well. Now, it seems that Apple is all set to improve the battery life of the watches, but it may not have a bigger battery to increase the battery life. But it is coming up with the super low power modes which will handle the processor more efficiently. With this new processor, it is said that it may enable the multi-day battery life that can be extended till a week or more than that. This will make the new Watch better.