Here is all we know about Xiaomi's Mi Mix 2S so far!
Published on March 24, 2018
It's not like Xiaomi's next-generation Mi Mix 2S smartphone haven't leaked before. There have been numerous leaks about Xiaomi's flagship smartphone in the recent past. However, the latest one has shown up right before its scheduled China launch.
The company is expected to take the wraps off Mi Mix 2S smartphone on March 27 this year. The latest leak is a promo video of Universal Pictures' new release, 'Pacific Rim Uprising,' which provides a quick glimpse into what the smartphone might look like as such. The handset shows up towards the end of the video.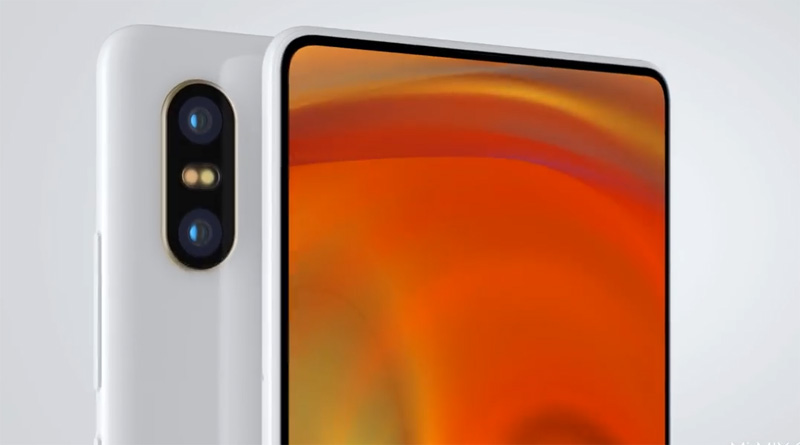 In the clipping, the smartphone can be seen sporting a similar design as what its predecessors carried. The video further confirms that the upcoming smartphone won't feature a notch up-top. In other words, the selfie camera system will continue to retain the same position as the one it contained in the Mi Mix and Mi Mix 2 smartphone.
The handset is reportedly given the codename, 'Polaris,' in the market. It will continue to be a subject of several leaks and rumors. On the specifications front, the device will sport an FHD Plus 18:9 display. The smartphone will gain its power from the Qualcomm Snapdragon 845 system-on-chip and will base on Android Oreo. The smartphone will further back by 3,400mAh battery. Rumors suggest that the device will offer up to 8GB of RAM and 256GB of inbuilt memory.
Camera-wise, the Xiaomi smartphone will be bringing in a few Artificial Intelligence (AI) features as well. These features will help the device detect senses and change the way it captures images. The smartphone is further expected to support a dual-SIM and IR blaster, much like the kind that appears in most Xiaomi smartphones. The last time Xiaomi launched a handset out of their Mi family was the Mi Mix 2. They introduced the device in October last year. It featured the Qualcomm Snapdragon 835 system-on-chip and 6GB of RAM.