Here are some newly invented & fresh ideas in new Gmail
Published on May 24, 2018
It was April 2018, when Google launched its first significant redesign over Gmail and the previous one was n 2013. This redesigned Gmail was consists of features for which Google was falling behind from others. As email has turned out to be the primary mode of communication for business purposes, it was quite tricky to change it simultaneously. With a range of 1.4 billion active users, it was resistant to change Gmail. While some third-party apps like Mailbox, Spark, Astro, and others are inventing new features to the email communication on a regular basis, to make it more convenient and comfortable.
Now the new Gmail comprises some features which are newly invented, and none of its competitors is providing that feature while some of them are copied from other similar apps or platforms. These new features make Gmail and its email service more useful and comfortable. Here we have discussed what's new and what's regular in this newly redesigned Gmail.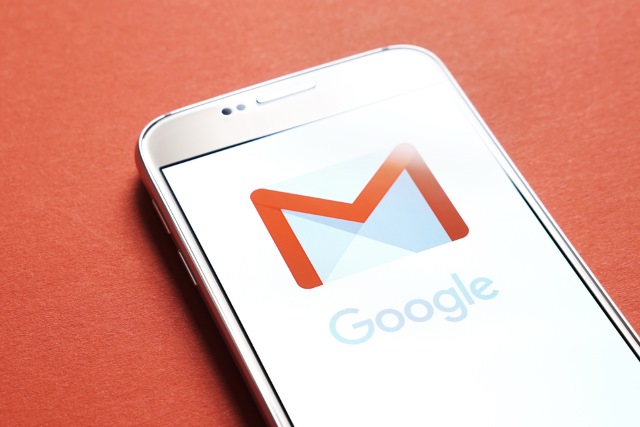 Snoozing
One of the prominent features of this new email is the snooze button; this feature allows you to snooze an email to resurface after a particular date or time. The feature is neither new nor unique as a Gmail extension called Boomerang served the same kind of service almost eight year's ago. After that, it was AOL's Alto (which was the first one to use this term Snooze), its mailbox helped to popularize this Snooze button in 2013. So this Snooze button option cannot be considered as new.
The Side Panel
The new Gmail holds a side panel which loads miniature versions of Google's Keep, and Tasks app in the right sidebar. This feature helps to create notes with ease, make appointments and to create a to-do list without taking the stress of switching browsers. The feature sounds unique but the Chromium-based browser Vivaldi offers a similar functionality known as Web Panels. The principal use of this Web Panels is it open any webpage in an expandable sidebar view. But there is a new thing with this sidebar that you can create a to-do list just by dragging an email into the sidebar. But again this is not a considerable change as some Gmail extensions like Sortd and Yanado has already done these things.
High-Priority Notifications
Google has already allowed users to filter out bulk mail with inbox tabs for years now, but a new high-priority feature based on AI will alert you for the most important emails. This feature has not arrived in the original email yet, but it seems similar to the Outlook's Focused Inbox, which was launched for mobile devices in 2015 following Microsoft's acquisition of Acompli. So this feature too cannot be considered as a new feature of redesigned Gmail.
The Hover Actions
Some of you might feel like this hover action is a new thing but quite common in other extensions of Gmail. This Hover action is the showing of options like Archive, delete, snooze and mark as read whenever you hover your cursor over an email. Google added this feature to this redesign to make it much organized for regular users. The feature is helpful in the one-handed operation of Gmail and to delete or archive a bulk of emails in seconds.
AOL's Alto was the first one to bring this feature in the industry; it was 2012 when it was first introduced and shot down last year. Newton's email app made an upgraded use of this hover action feature by allowing users to change the order of hover actions and to serve a better way of setting up quick responses for spam and folder sortings.
AI-based Nudging
Email service provider Trove is already offering this feature of nudging, but Google will now introduce this feature in its Gmail app in upcoming days. Gmail will add a new nudging feature that works in AI to prompt you with the emails that need your response. This feature is not unique and original as both Trove and Astro provide similar nudges features based on artificial intelligence. This feature was earlier developed for individuals but later was promoted to companies to help them improve their communications within their network.
Ease to unsubscribe
A bulk of spam emails always increases stress; thus Gmail has added an option to unsubscribe a regular newsletter you are not interested in. Earlier one needs to open an email, and at the bottom of that email, there was a button to unsubscribe that sender. But now in the new Gmail mass emails surfaces unsubscribe links. This feature is not the whole new concept to the industry as Astro is already giving such options for email which you haven't opened lately. This feature of unsubscribing cannot be considered as a new feature
Confidential Mode (New)
Google will be adding a new confidential mode in its Gmail which will protect outbound messages. A sender can activate confidential mode with which a recipient cannot forward email contents and cannot copy/paste, download nor print that email content. One can also set the time limit for that confidential period and can also create a barrier of passcode just like two-factor authentication. The sender can also set the expiration date of that email to prevent it from being copied, printed and downloaded.
The feature can be considered as a new one, but again it cannot be said a wholly new feature as Microsoft's Outlook and Exchange also use Integrated Rights Management technologies to secure an email from copying and they also allow users to set expiration limits.
Attachment links right from Inbox (New)
Google has done a master change with this designed email now one can open attachment right from the inbox. Gmail currently serves as an attachment option in the mailbox itself, that means there is no need to open an email to have a look at the attachment. The feature is unique and cannot be considered as a new feature.
This feature could be the one which others email apps will use in future; this is one of the most prominent and most helpful changes in the Gmail app.
Smart Reply
Google's AI-powered quick reply feature is the one who can help you to save your time by offering intelligent and canned responses based on the content of the message. For example, if a mail reads please fix this problem for me. Then the AI-based auto-replied will be "Okay," "Will Do It," "Sure" or can be "It's Done."
This is one of the best features that can make Gmail more useful and helpful. Earlier in 2015, this feature was headed in the mobile version but now its enabled for the desktop version too. In Spark, you can customize that auto-replies.
Google is also supporting its newly made Smart Compose feature, but that's in experimental mode right now. The feature enables AI-based suggestions sentence-by-sentence while writing fuller emails. So this feature can be considered as a new feature.
So there are the features which are new and old in the newly redesigned Gmail.