A heat map that reveals location of military bases
Published on January 29, 2018
Technology manufacturer Strava is best known for the creation of a fitness-tracking application that relies on the handset's GPS system to track when and where a user is working out. The primary objective of this form is to serve as a social media platform for sports enthusiasts and athletes.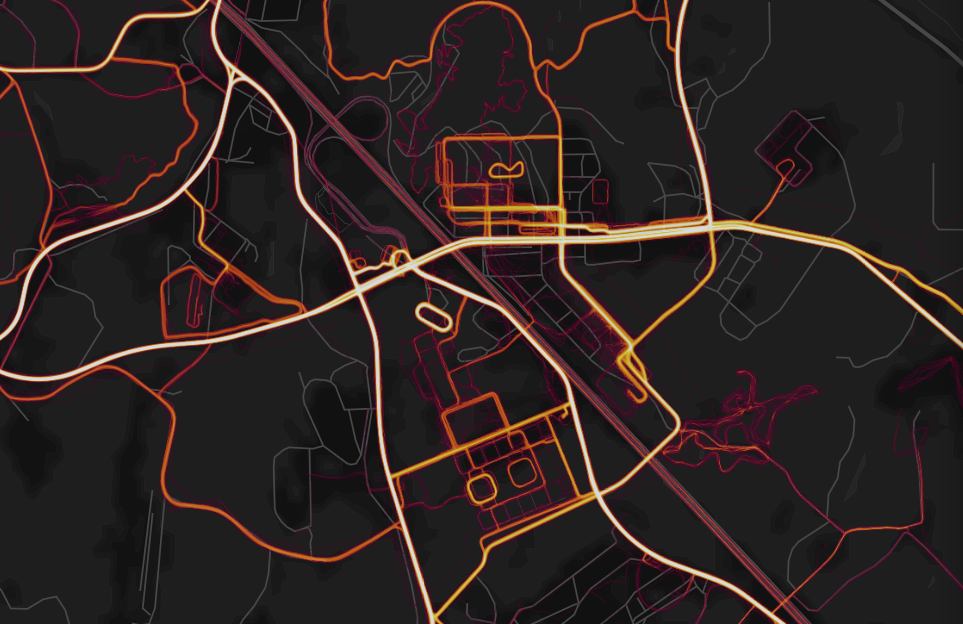 Earlier in November last year, Strava added a new feature to its application called Heat Maps. This feature was designed in a way to showcase the activity of its users from around the world. The function would consist of information from over billion of devices. While this is indeed fascinating, an analyst went on to point out that the application makes it very easy to figure out the locations of military bases.
According to a report published by The Verge, Nathan Ruser, member of Institute of United Conflict Analysts, went ahead to point out how easy it is to look at the map and cross-reference it with locations that hold military establishments. The application can also be used to pick out potential installations from combat zones that are necessarily based on the data fed by users to the app.
"Strava's map doesn't necessarily reveal the presence of military installations to the world: Google Maps and public satellite imagery have already done that," reports The Verge. "But where Google Maps shows the location of buildings and roads, Stava's map does provide some additional information: it reveals how people are moving along those areas, and how frequently, a potential security threat to personnel," the report adds.
This isn't the first time that the military has come across a possible problem caused by technology. Previously, the U.S. military recognised how it was possible for devices used by service members, to be able to track their locations. Following which, the service members were forbidden from carrying personal electronic devices into sensitive regions.