Hatsune Miku edition of Xiaomi released as Mi 6X
Published on July 10, 2018
If you are also a fan of the virtual Japanese idols and the solid Chinese midrange Smartphones, the Xiaomi tech company is here to help you buy something in collaboration named as Hatsune Miku Mi 6X. It is the limited edition Smartphone device that is incorporated with a Miku-themed teal color printed with a 1-5,000 of serial number matching colorful wallpapers and with an opulent packaging that is now out in the market.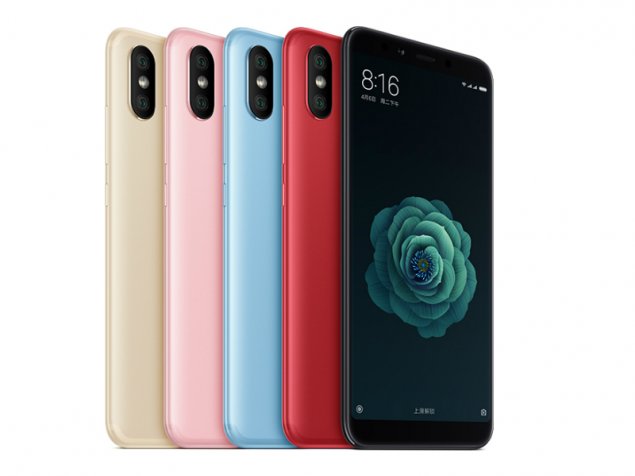 The midrange Smartphone Mi 6X features a 6-inch 18:9 2160 x 1080 LCD screen, 20MP Selfie camera and a flash, 20MP dual back camera, 660 Snapdragon processor, 3,010 mAh battery, and a USB-C charging port. The Smartphone will cost you from 1,599 Yuan or $240, but the Hatsune Miku edition is going to be on sale for 2,099 Yuan or $315.
For the extra money paid, you will get a matching color 10,000 mAh battery pack that will change over USB-C that is something that can be called a decent bonus. You also get a case with chrome edges, and a colorful-version of the Miku designed etched on the Smartphone along with a metal collector's card that comes with a serial number printed on it. The Smartphone also comes with a 6GB of RAM and 64GB of storage capacity.
If ever you are not a big fan of the virtual idol Hatsune Miku, but the turquoise shade of the Smartphone is an attractive color that you can gift to your sister or daughter. Other than the color, the MI 6X is a fantastic Smartphone that is loaded with specific features that you cannot miss on. The smartphone comes in a thin sleek and attractive design that will resemble iPhone 6 and iPhone X and the phone also come with small bezels, an aluminum back panel, and a vertically oriented camera bump as its specific features.
The battery life and performance are the things that you would expect from any phone for which you pay a handsome amount. The camera also turns out to lay a helping hand in making the Smartphone popular and feature-rich among the other mid-range phones. Currently, the Smartphone model is only available in China, but there have been a lot of speculations to sell the Smartphone in India with a name Mi A2. This is because the Mi A1 that was launched last year was an Android one version of the Chinese phone model Mi 5X.
The MiA1 was considerably a compelling handset, but the design of the phone looks a little outdated at this point of time so the 6X with Android One would likely do its magic in the Indian market like no other, perhaps.
For now, the Mi 6X with Hatsune Miku limited edition will go on sale today in China through the official website of Xiaomi but the limited edition comes with only 5,000 units and to acquire one won't be easy so better hurry up before it is gone.