Google's Duplex: An AI system that can serve human-like phone calls
Google, I/O conference which was started on May 8th surprised almost everyone. Google showcased a new addition to its AI system of Google Assistance named Duplex. During the meeting, Google showcased an outstanding video in which Google Assistant called a barber to book a haircut for women, and the conversation was damn surprising. It was like two humans are talking to each other. It was fluent, perfect and the best part is the second person didn't come to know that he is talking to a robot.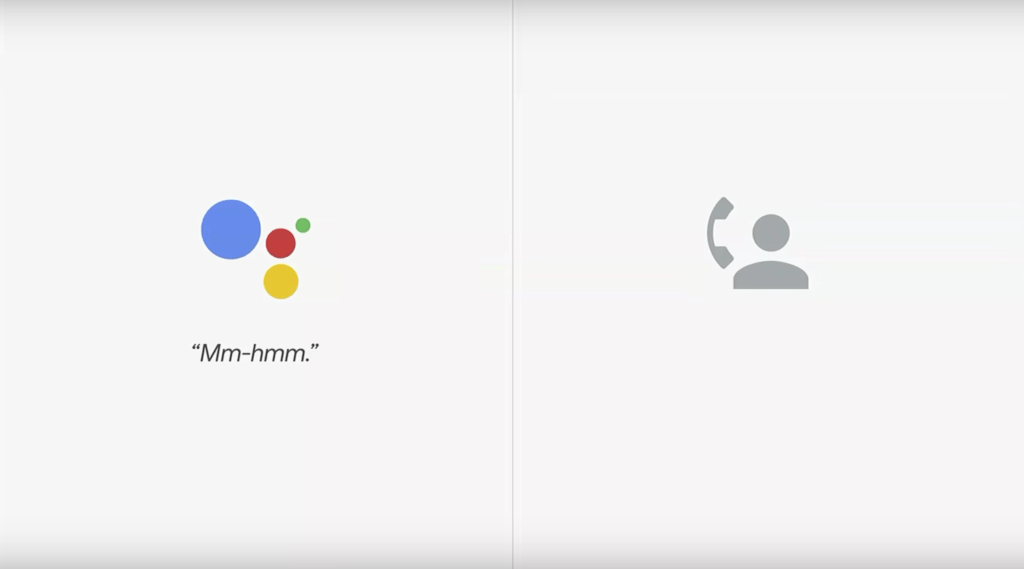 This isn't a futuristic AI chatterbox capable of open-ended conversation. Google didn't talk much about Duplex over the meet instead a blog post added detailed text to understand its functioning. The blog post suggests that the AI will be limited to close domains and its functions will also be limited and depend on expected output from the second end. For example, You want to book a table? For how many people? On what day? And what time? And then its just okay, bye. It's as simple as it is.
During the event, everyone was shocked to see this fantastic technology introduced by Google. Google's Duplex will be a new era of technology and AI. A recent study already showcased that Google Assistant is the most successful and most helping AI among Microsoft's Cortana, Amazon's Alexa, Google's Assistant and Apple Siri. And this latest addition of Duplex separates it from other and makes a new range of technology in AI.
Some people will say that this Duplex is a tech privilege from one end while this can be boring too. It'll surely be boring for anyone to have interest-less boring talks with a robot.
The video showcased by Sunder Pichai shows how Google's AI asked perfect questions to book haircut for a lady. The replies were based on the lines text output from the second end. The duplex may not go entirely at some places like a place where an unexpected question or statement will come in front. And what will happen if there will be any background sound over a phone call?
The way Google's Duplex performed in the video was stunning and showcased a new level of AI technology. As of now, the machine is not that much reliable to tackle all works of phone calls, but the feature will get improved with time. The feature is equally wondering and worries for now. This AI based phone call is a massive achievement for Google.
Some experts also stated that this Google Assistant could be a helping hand for all of us, but this is limited to upto an extent. The most recessive part is its limitation upto formulaic situation. And getting situations out of that formulaic framework could be hard for the AI.
The video also showcased perfect tricks used by Google's AI. The moment when the AI switched the question for the unavailability of time. That was quite impressive, and for that, it's quite right to use it in daily life. In the video, the AI navigated a series of misunderstandings and replaced the questions for the better settlement of conversation. A little repeating and rephrasing of questions are somewhat familiar with computer programs designed to talk to humans.
IMPORTANT: Google called its Duplex as an experiment, and it's not a finished product that means the company is still on a track to improve these all. The company didn't confirm its final launch and didn't reveal that whether it will be available in all countries or not. It's just testing that can take time. Also, this Duplex is limited to only a few scenarios of conversations like for making reservations at a restaurant, scheduling haircuts and asking businesses for their holiday hours.
Google's blog post also reads that Duplex has a "self-monitoring capability" that allows it recognize when conversations have moved beyond its capabilities. And in that case, it will signal to a human operator, who can complete the task. So this is one of a useful feature. This Duplex is just like Facebook's personal assistant M, for which company has promised that it will help in dealing with customer service scenarios.
The technology of Duplex will get criticised at some points, and Google took this thing to deal with first. But search engine giant Google will be the first one to introduce this kind of high-end technology all across the world. And one the most important thing is will Google inform the second person that they're talking to a robot? When Google's vice president of engineering was asked for the same, he said "likely" and said that they believe that it has a responsibility to inform individuals.
Now the next tricky question is how Google will inform the second person that on first hand its a robot giving the command and waiting for a proper schematic conversation. This could be a significant flaw as of now. Awareness over the discussion is needed, and for that, the company might work further to enhance the product and services of Google Duplex.