Google URL shortener is shutting down
Published on March 31, 2018
Google on Saturday; March 31 announced that they were planning on shutting down one of their services, the URL shortener. For those who aren't aware, the URL shortener is one of the most popular tools used by publishers. Marketing and branding agencies also make use of Google's URL shortener.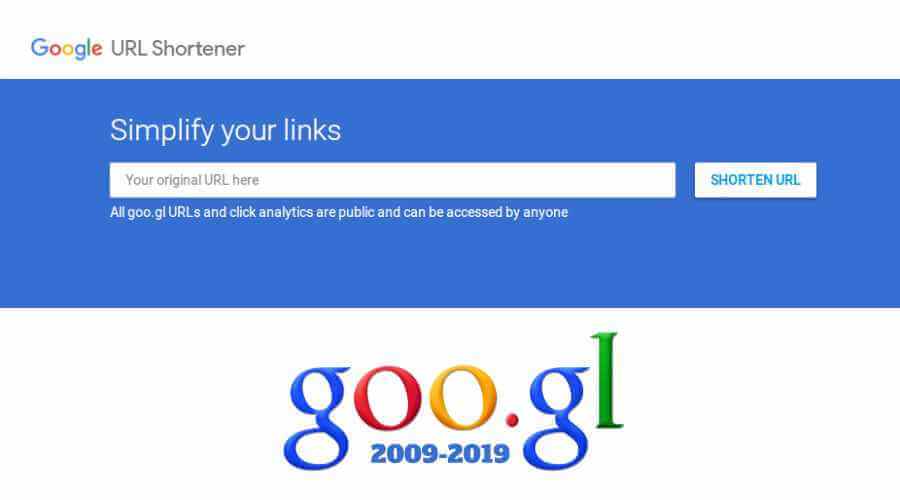 In addition to this, the search giant has also decided to take off their short URL service called goo.gl. The latest move by the Alphabet Inc-led firm is reportedly prompted due to the increasing number of offerings by third-party providers. If reports are believed to be accurate, then the URL shortening service will be taken off by Google from next month onward.
In other words, users will no longer be able to create short URLs through the use of Goo.gl. Therefore, the users will be forced towards opting for alternatives such as bit.ly or ow.ly. The tool, however, will still be accessible to all the registered users. This move remains right as far as those registered users who create short URLs in the past till March 30, 2019.
"Users who have been using Google URL shorter for many months as anonymous, won't be able to access anything," notes an online report. The search giant will take off the depreciating URL shortener tool entirely from 2019 onward. Following which, even the registered users will no longer be able to make use of the device. 
WHY IS GOOGLE URL SHORTENER SHUTTING DOWN?
The search giant first launched its URL shortening service back in 2009. They started the service specifically for Feedburner and the Google Toolbar. Both the services are no longer available on Google. Therefore, the internet giant doesn't see any sense in continuing the related services. Additional details regarding the same will be available with time. Google hasn't issued an official statement as yet.