Google upgrades its storage plans in favour of its consumers
Published on May 16, 2018
Google has added a new $2.99/month tier for 200 GB of storage just to revamp its consumer storage plans. It has also dropped the price of its 2 TB plan from $19.99/month directly to $9.99/month (this is the amount in which Google was earlier providing 1 TB plan ). "Google one" is the name given to the storage plans after rebranding it. One of its attractive features is that we can share our storage quota with up to five family member.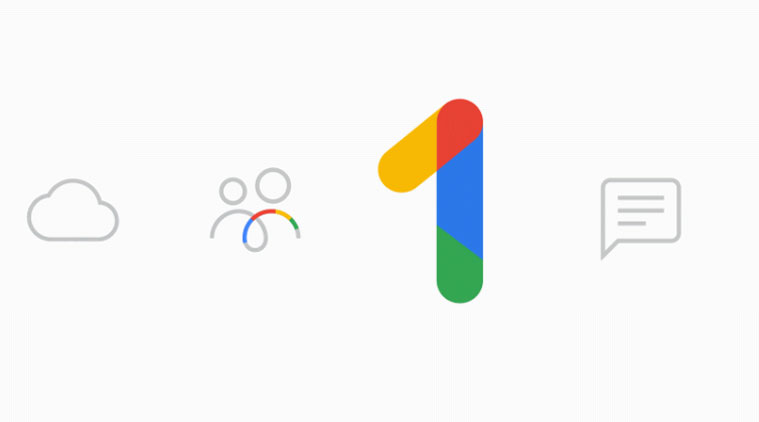 A consumer would be undoubtedly happy if he/she will be able to max out 100 GB with 4K videos and high-res images these days, but it also provides a feature of one-tap access to Google experts to solve any issue, or for a help with any google consumer product and services, it is the only feature that explains the new brand name.
In the U.S., the experts are available 24/7 over chat, email, and phone. Doesn't matter with the amount of plan, It access to live experts –  not some barely functional AI chatbot- it comes with every google one plan, whether a plan of $1.99/month or of $9.99/month. This feature of one-tap may vary from country to country, but the company's primary objective is to provide this feature every second to the consumer and upgrading this feature from time to time.
It is the first time, Google is actively offering live support for the consumer, but from long back Google is offering 24/7 support for paying business users with a G Suite account.
It's worth stressing that the existing free quota of 15 GB will remain.
The company also promises to provide subscribers with other benefits, with providing access to experts. One of the Google's directors named Larissa Fontaine announces that those will also include discounts on the hotel which you find in google search and preferred rates with also be provided for other Google services or the consumer will get credits on google play. She said that "we hope to build those out over time."
Google's group product manager for Google One named Brandon Badger, told me the team looked at how people use the storage plan. Users now shoot more 4K videos; the also share those videos with more family member, the also have more devices soon. We are looking for those plans which will perfectly suit them, he said.
Combining storage and support seemed to be logical with the users with paid storage accounts also tend to be heavy Google users in general as said by Google's director Larissa Fontaine.
This isn't an immediate change as said by the google. This course will be offered in next few months. Google will upgrade all existing storage plans to Google One accounts starting in the U.S. with a global rollout after that. Google will also help its users by rolling out its new Android app which will help them to manage their plans but not their files.
It's hard not to look at this new offering in the context of the additional support and other bonus features that Google promises, but it focuses on today's announcement which is in storage. Google One is simply known for a better storage plan offering to the users. it feels like the beginning of a new, more ambitious offering that could be expanded to include other services over time. All google consumer services, including drive, YouTube Red, and play music or whatever becomes of that, available with a single subscription. After that Google one is one of many subscription services the company offers, after all.