Google slapped with multi-dollar fine by EU Commission
Published on April 13, 2018
Over the past couple of years, Google is reportedly slapped with a total of three anti-trust cases by the European Commission. The list includes problems that arose about Google's Shopping, AdSense and Android's dominance in the market. According to a new report, the Commission's ruling as far as Google's Android is concerned, is expected to arrive in the span of next several months. However, it appears that the Commission has slapped Google with yet another multi-dollar fine. This move has led to questions like whether penalties and regulations will make much of a difference to the Android player. After Apple's iPhone device, Google's Android operating system is perhaps the dominant of all in the smartphone market. The smartphone comes equipped with first-party app experiences including Google Maps, Gmail, Google Search to name a few.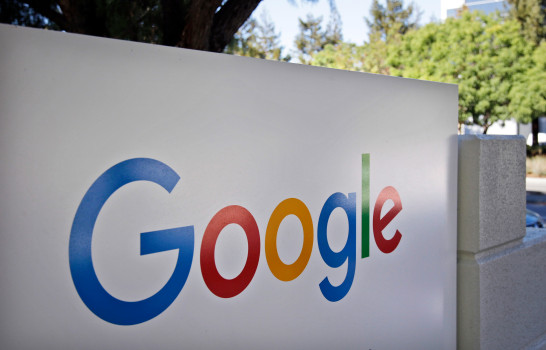 The applications are typically developed internally by smartphone manufacturers. Any customization that takes place relies heavily on the visual tweaks made by Google. The search giant typically brings about changes to its interface and individual 'launchers' that go on to change the overall appearance of the home screen as well as the app drawer. According to numerous reports, smartphone manufacturers have gone on to provide devices with altered experiences. Companies end up integrating 'forked' versions on the Android systems for the same purpose.
E-commerce technology giant Amazon went on to make one such attempt. As can be recalled, the company attempted to bring about the change in its Fire Phone back in 2014. However, the move led to a failure. The e-commerce giant went on to launch a 3D enabled smartphone that was home to a modified version of Android. The company went on to call it Fire Operating System. Amazon makes use of a similar kind of platform for its Kindle Fire-branded tablets as well. The list includes Fire TV, Echo, Echo Dot to name a few. Meanwhile, Samsung's use of Tizen originally appeared as the kind that would put an end to Android smartphones. However, the company continues to make use of Google's operating system on its Galaxy smartphones.
"That said, there is no real alternative to Android," an online report further goes on to read. "Even more, Google commands 90 percent of the European search market and provides revenue sharing payments to smartphone makers who pre-install Google Search," the report further adds. Individuals who go on to side with the European Commission claim that the company provides a set of strong incentives at the same time. This move leaves smartphone manufacturers with the inability to promote alternatives for Google's different set of applications. "Anything distributed outside Google Play could be considered as untrustworthy by users," a report further adds.
One of the main reason behind this is that Android's app-related problem ends up spanning for years. In the earlier days, smartphone developers would typically end up altering Android and the way they would distinguish themselves from other products as far as other competitors were concerned. Meanwhile, it seems like third-party application stores are currently not being governed by Google or other device developers at the moment. The result may end up causing an epidemic altogether. Customers may be pushed toward preferring 'pure' Android builds. Therefore, the only exception at the moment is Amazon's list of the Android application store. The same system is side-loaded on Android devices. Other technology giants that are in trouble as far as the problems concerning lawsuits are concerned to include Facebook. The social media giant is in trouble for a lot of reasons lately. However, they are set to make a few changes to their platform before May hits.