Google Pixel Watch 2 Faces Roll Out to Predecessor
Published on November 14, 2023
The Google Pixel Watch 2 marks a substantial advancement from its predecessor, the first Google smartwatch. It boasts a series of upgrades, including a more powerful and efficient processor, advanced health monitoring sensors, and several other enhancements that collectively elevate the user experience.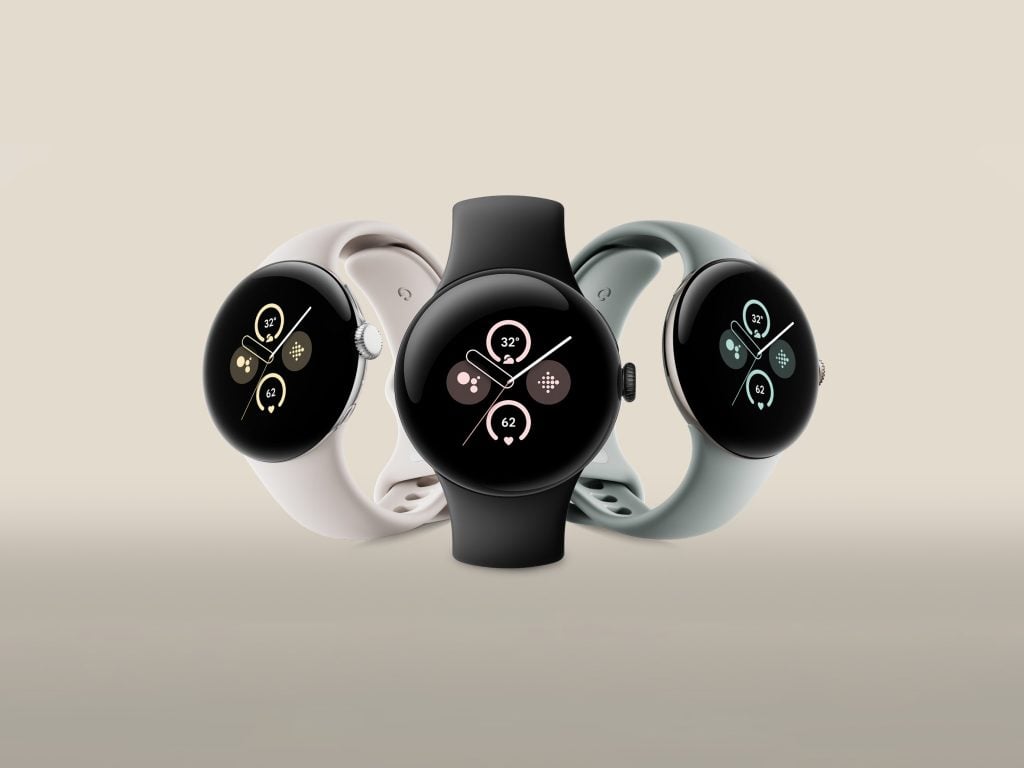 Software Innovations in Wear OS 4
The Pixel Watch 2 launched with the latest Wear OS 4, which brought with it a suite of fresh features. These include a range of new watch faces and critical safety features. While the original Pixel Watch was updated to Wear OS 4, gaining access to these safety features, it initially missed out on the new watch faces. However, this gap is now closing as these exclusive faces for the Pixel Watch 2 are rolling out to users of the original model.
Rollout of New Watch Faces for Original Pixel Watch
The release of these new watch faces appears to be tied to a recent update of the Google Pixel Watch Faces app, as noted by 9to5Google. The update, dated November 6, is still in the process of being distributed. Some first-generation Pixel Watch users have started to see the new clock styles, adding variety to their watch face selections. These styles include six new designs: Adventure, Analog Arcs, Analog Bold, Large Scale, Digital Bold, and Rotation.
Customization and Variety in Watch Faces
Each new watch face comes with customizable complications, offering different slot options and multiple layouts. This update brings the total number of first-party watch faces available to original Pixel Watch owners to 25. For those seeking even more variety, the Wear OS Play Store offers additional downloadable designs. Our comprehensive guide on adding watch faces to Wear OS can help newcomers navigate this feature.
Community-Driven Adaptations Prior to Official Release
Interestingly, even before the official rollout, some Pixel Watch users had independently installed the Pixel Watch 2 faces on their devices after updating to Wear OS 4. This process went smoothly, likely due to the consistent screen size across both Pixel Watch generations. Galaxy Watch 5 and 6 users have also been able to add Pixel Watch 2 faces to their devices using ADB commands.
Checking for New Watch Faces
Users of the first-gen Pixel Watch can check the companion Pixel Watch app on their smartphones to see if these new faces are available. If not immediately visible, they are expected to appear in the app with the ongoing update.
Subsequent Updates and Future Enhancements
While the first post-launch update for the Pixel Watch 2 was somewhat underwhelming, focusing primarily on the LTE variant with minor bug fixes, the introduction of Pixel Watch 2 faces to the original model opens the door for Google to release exclusive new styles for its latest smartwatch potentially. These could be part of the anticipated December Feature Drop, which is also expected to include other improvements.
Upcoming Watch Companion App Update
Google is also working on an update for the Watch companion app. This update aims to notify users when their smartwatch is fully charged, a practical feature that will benefit both first and second-generation Pixel Watch models. This minor usability enhancement aligns with Google's ongoing efforts to refine the user experience across its smartwatch lineup.