Google Pixel 2 XL receives $200 discount, free 18W adapter offer
Published on March 18, 2018
Experts crowned Samsung's Galaxy S9 Plus smartphone as the top contender in the market this year. However, this achievement hasn't stopped Google from attempting to highlight their flagship offering. If you are amongst those who still wish to purchase the Pixel 2 and 2 XL smartphone, then we have some good news for you.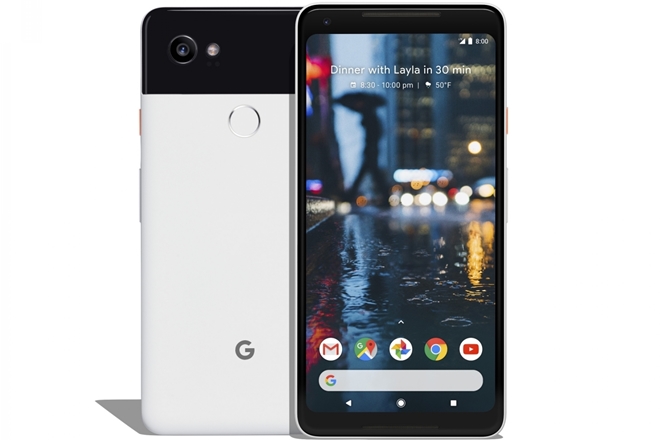 The smartphone – which carries a hefty $850 price-tag – has received a $200 discount. Furthermore, for those who purchase the device now, will also receive a free 18W USB-C adapter. The only catch in the $200 rebate is that one needs to opt for the payment period of 24 months. In a time where flagship smartphones are expensive, Google Pixel XL to arrive at an $850 tag is a steal offer. The search giant seems to be depending on promos, occasional discounts and financing options to win consumers over and it is working out in their favor.
The Google Pixel 2 XL smartphone is priced initially at $849 for the 64GB ROM model. Meanwhile, the 128GB of ROM model is available for $949. Under Google Financing's 24-month terms, that is reduced to $35.38 and $39.54 per month, for the 64 and 128 GB models, respectively.
But until the end of the month, Google will practically be making the phones cost only $649 and $749. However – as mentioned previously – the $200 comes as a statement credit that Google provides in return after two billing cycles have passed by as such. This offer is still better than other usual promo offers. Until that promo ends, buyers can also grab an 18 W USB-C power adapter for free.
The promo is active from March 18, 12 a.m. (PT) to March 31, 11:59 p.m. onward. The smaller Pixel 2 is also included under this offer. The smartphone comes packed with a free 18W charger.