Google introduces a slimmed down version called Gmail Go
Published on February 16, 2018
An increasing number of technology giants are working towards making the smartphone and device experience for its users as comfortable as possible. As the higher amount of power is made available for use, companies are looking out for ways to make their products occupy a lesser amount of space and internet data.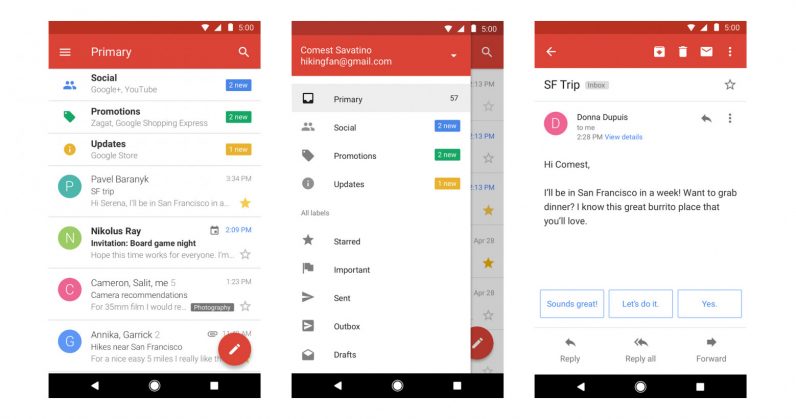 On a similar effort, Google is seen launching several 'Go' versions of its original applications, which are nothing but slimmed down versions of the company's original counterpart. Similarly, the search giant recently introduced Gmail Go, which is the latest addition to its 'Go' family of applications.
The existence of the application was first spotted by Tech Crunch, and as the report goes on to say, the app is meant for smartphones that can afford to run only the necessary specifications. Devices that run on lower-end processors can smoothly run the Gmail Go application as the software is built to ensure the smooth experience of the same. "Meant for phones with basic specifications and lower-end processors, or places with poor connectivity or high cellular data prices, the Go apps take up less space on smartphones while still providing basic functionalities," notes The Verge.
With Gmail Go, users will be able to run multiple accounts. They can also get their social and promotional emails automatically filtered. Users can enjoy the prioritizing of the email (from friends and family members) option as well. One can even receive new mail notifications through this platform.
Users have access to over 15GB of free storage. With the use of Gmail Go, users can quickly read and respond messages both, online as well as offline. However, other essential features will be missing from the application. The Gmail Go application is designed in such a manner that it takes up very little space on one's device and uses less data than the other standard Gmail application.