Google brings Confidential Mode to Gmail
Published on August 21, 2018
Google has revealed its new Gmail redesign in April 2018. It has now become the default design for all the users who all have started in July. The main feature in this is the inclusion of the Confidential Mode, which is now available for the mobile devices.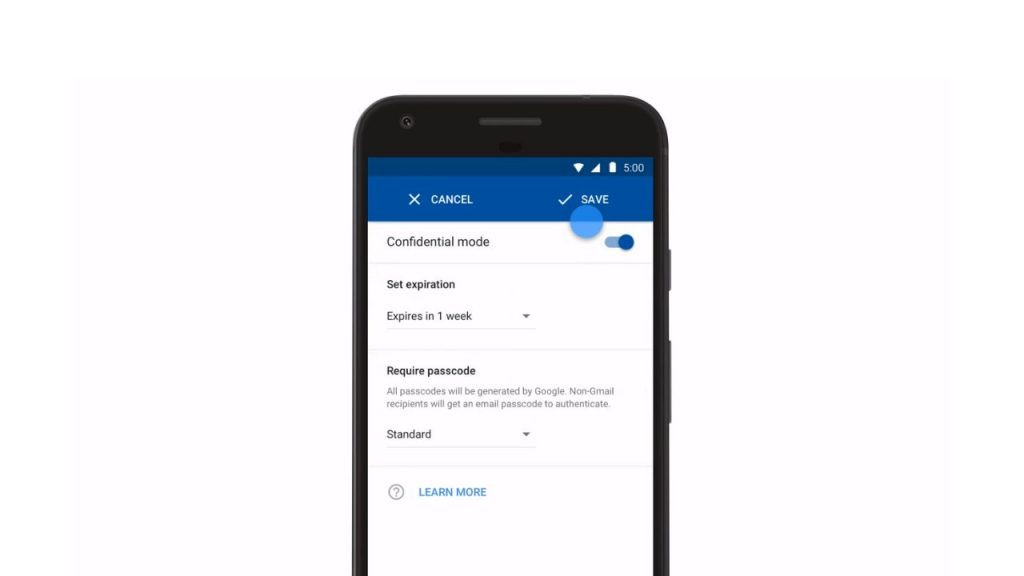 Google has already introduced the Confidential Mode to all its Gmail application which helps the users to passcode or protect the communications; they can also set the expiration dates for both the email content as well as the attachments. This new feature was initially announced during the Google I/O developer conference which is set earlier this year.  In this, it allows the users to set the time limit of the email or of any attachments, which can be handled by the message recipient which is before the effective self-destruct mode get on.
This new feature is now available in the latest iteration of the Gmail as well as it is currently limited to the mobile devices which means that most of the users still can't get access of this for the people who are using the classic Gmail layout in a browser. It also disables the recipient's ability to copy or download or forward it in a browser.
If you are using the Confidential Mode, then it is relatively said to straightforward on sending the side of the equation which must be turned on for each composition. In the web interface, it is done via a new lock with a clock icon which is set in the email text formatting as well as in attachment features which is in the composition toolbar. This mobile app has interface hides the tool which is present in the three-dot context menu which is present within the app's composition page.  If the user clicked it, they would be able to set an expiration date which is available from one day to five years. There are no custom date settings which are available at this time, but it has not been ruled out for the future updates.
If you are a Gmail user, then emails are said to be immediately viewable in the application itself, but as usual, it requires a sign-in on the web with no SMS Passcode. If you are a non-Gmail user, then a passcode will be required which will b sent via either email or SMS depending on the sender's settings which once the receiving party has clicked the in-message link.