Google Assistant now supports Hindi voice commands
Published on January 31, 2018
Google's Artificial Intelligence (AI) powered Assistant comes pre-installed on all Android-running smartphones. The system is designed to respond to the owner's voice commands. It even responds to text input on the handset. Through the use of Google Assistant, the user can perform numerous tasks such as managing the settings of the smartphone, getting updated on the latest news from websites or even responding to a given trivia.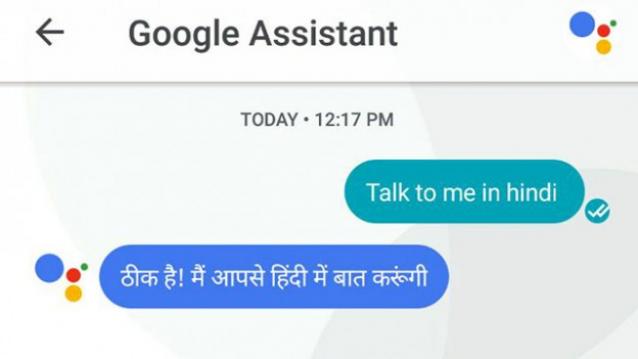 Not many might be aware, but Assistant was limited to the English language along with a bunch of other words only. It never did support Hindi – which is one of the most used languages in India. A new report published by First Post suggests that the company has finally extended support for the Hindi language in Google Assistant. In other words, you can finally communicate with Google Assistant using India's national language.
There is a catch to the latest addition. The report by First Post suggests that the system also tends to respond to voice inputs made in the Hindi language. In other words, there are no details regarding whether it will support text inputs. Those who are interested in using this feature should note that they are using the updated version of Assistant on their smartphones. Furthermore, it is essential that your default language is set to English (India). If your smartphone can access Assistant, it will now respond to the Hindi voice commands made by you.
Google still hasn't formally announced the launch of Hindi language support as yet. It seems like they are close to publishing an official blog post regarding the same. The search giant has also begun testing Russian language support for Assistant. This is evident from the fact that Google now supports 'Actions' in Russian to their apps. Additional updates from Google are expected to arrive soon.