Google Announces Big Updates for Third-Party Integration and Privacy at CES 2020
Published on January 8, 2020
The American tech giant Google announced several updates related to its voice assistant on the ongoing CES 2020 in Las Vegas. Besides, the company brought a signature slide back and a massive two-story booth to the event as well. The company's last year's initiative to integrate Nest into Google Home did not go well for the users. Many users find difficulty in integration and some with the account problem.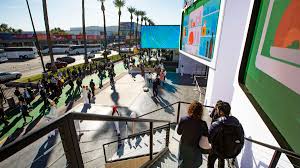 To avoid these kinds of issues, Google is bringing a new update in its Home application. The latest update will simplify the existing process of third party integration. If you set up a new device on the corresponding application, you will get a notification from the Google Home to automatically enroll all the information required for the access through your Google Assistant smart home. As a result, you don't need to log in to your account again for setting up the new device; Google will do this for you.
A Tons of Other Features
Google also announced many other features for its assistant on the first day of CES 2020. With the help of the new update, you can schedule your work with the help of a voice command. If you have a smart coffeemaker, and you want to start the device at 1600 hrs, give your Google a command, "Hey Google, start the coffeemaker at 6 a.m.," and it will start the device for you. As the company is expanding its user base like never before, easy integration is the need of the hour.
Addresses the Privacy Concern to an Extent
Google has earned a bad reputation in terms of privacy, and to address the issue, the company added some extra features in the voice command. Now, you can ask your voice command to delete what you have said this week; and it will delete this for you. Users can review their previous recordings, and they have the option to delete it permanently.