Get The Best Heat-Seeking Ruggedized Smartphone ECheaper Than Ever Before
Published on August 27, 2020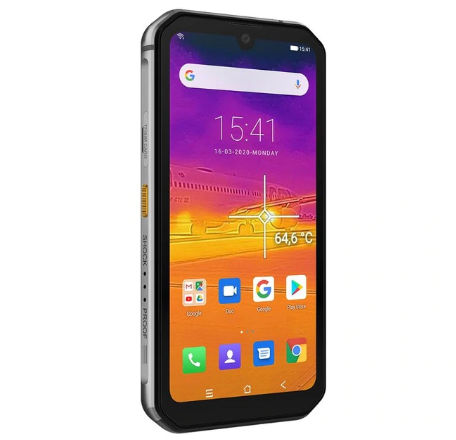 Its predecessor was one of the best rugged smartphones on the market, so when the BV9900 came on stage, it had a lot to live up to. The device, however, has exceeded all expectations.
It's a little pricier than the BV9800 Pro, and the upgrade is more evolutionary than revolutionary, don't let that fool you into thinking that the BV9900 Pro isn't significant.
Ever since the 1987 action film, 'Preditor,' the public has been fascinated with thermal imaging. FLIR (Forward Looking Infrared) cameras have been available for a while, now, in Cat's line of -Series handsets, and they allow you to generate images that are colorized based on a heatmap signature.
Before very recent times, FLIR support was only provided by expensive, specialized devices.
That situation was remedied by Blackview, which makes ruggedized smartphone phones that include a FLIR Lepton thermal sensor without breaking the bank.
The conventional camera sensor found in the BV9900 Pro is a Sony IMX586 48-megapixel part. You can also find the same sensor in the OnePlus 7T and Honor 20 Pro. The BV9900 has a run of the mill 5.84-inch FHD+ display and of course includes Corning's 5th generation Gorilla Glass. It has a large 4.38Ah battery, 8GB RAM, and 128GB of NAND storage. It has a somewhat underwhelming Mediatek P90 SoC, but that's expected in this category as these kinds of phones are all about features.
Unlike the Cat S-61, there is no VOC (Volatile Organic Compounds) sensor, but it does, however, come with inductive (wireless) charging, IP69-certified water-proofing, NFC, a barometric air pressure sensor, and a fingerprint sensor.
Featured Image Credit: [Blackview]