From Data Analysis to Big Data, by The Hand of Horizon-Agency (Orienta United Agency OÜ)
Published on January 22, 2021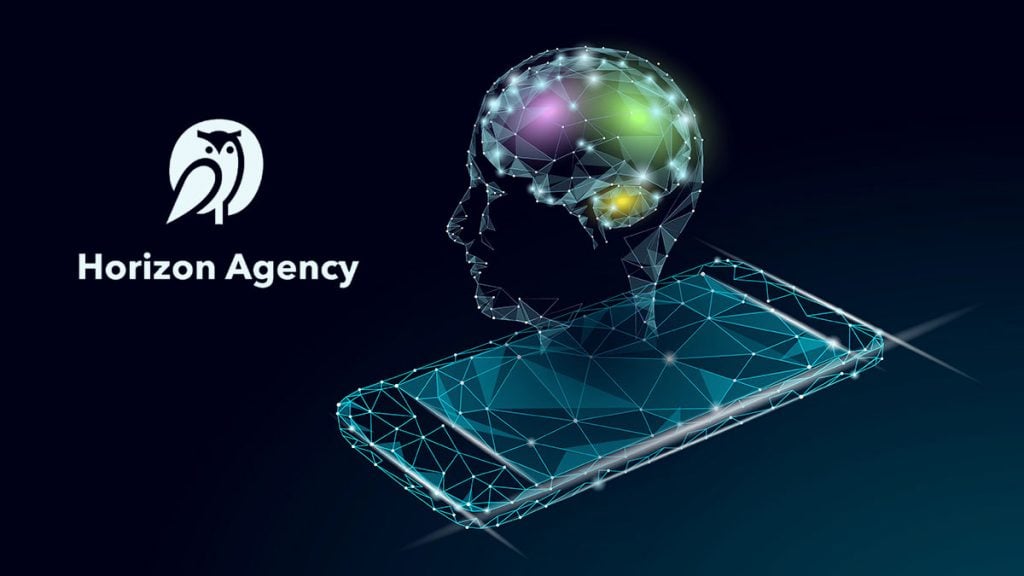 There is a phrase from Lord Kelvin that perfectly sums up the current situation. It was pronounced more than 100 years ago, and yet it is more true the more the years go by: "What cannot be measured cannot be improved, and what cannot be improved degrades over time. Over time, societies advance and changes accelerate, and the faster that change is, the more it is necessary to understand what is happening, for which we need to collect an increasing amount of data, and analyze it precisely to draw conclusions . The more the volume of data to be analyzed grows, the more obvious the need for a specific tool becomes: Big Data. Today we will know this world from the hand of Horizon-Agency (Orienta united Agency OÜ).
The origins of Data Analysis
Taking data, analyzing it and drawing conclusions is something inherent to the human being. We do it in any business… We even do it involuntarily in many aspects of our lives! In a traditional business, you start by recording the data in a spreadsheet (such as Excel for example), and data is added: billing, customers … any data that seems important. Afterwards, it is analyzed in a more or less rigorous way and the conclusions are drawn: which products provide greater profitability, which customers need to be taken care of more or where to make marketing efforts are examples of the conclusions that could be reached.
Data collection for relatively small volumes and "in-house" analytics may have worked well at the turn of the century, but new business models require new information models. Now a simple online store has access to hundreds of millions of potential customers, which could collect a huge amount of data. Traditional tools are becoming obsolete and we need more computing power and tools adapted to the volume we are handling. That is where Big Data comes into play.
What is the big data?
As its name suggests, Big data is statistical analysis and data computing, but adapted to be able to store, process and extract useful conclusions from incredibly large volumes of data and changes in real time. A good option is usually to resort to more powerful machines: store the data on large servers and remotely process the millions of operations per second that are necessary.
Great example of the importance of Big Data
One of the examples that we can call "classics" in the world of data analysis was the rise to power of Barack Obama. It was one of the first times that big data was used, and it was totally disruptive in the field of politics. And how did he get it? Setting up a secret bunker with data analysts and equipping them with a global data collection and analysis system. Although they used all kinds of sources to collect the data, they focused a lot on Facebook, the social network predominant at that time. Putting the look at the hinge states, those that are disputed and that in the end are key to victory. With this information constantly updated and analyzed almost in real time, they raised highly segmented campaigns, even with "simple" advertising on Facebook. And the system could not produce better results: Obama's victory in all the states that were in doubt.
Big Data is undoubtedly powerful and on the rise, it is a market that we cannot miss. And this is where Horizon-Agency (Orienta united Agency OÜ) can help us.
About Horizon-Agency (Orienta united Agency OÜ)
Horizon-Agency (Orienta united Agency OÜ) is an IT company specialized in creating innovative solutions with high technological content for its clients. The headquarters are located in Estonia, it is co-founded by a European benchmark for innovation and entrepreneurship such as Cristian Carmona and its staff is made up of staff from all over the world, a multidisciplinary team with experts in various subjects.
With an experienced team and the vocation to help its clients, Horizon-Agency (Orienta united Agency OÜ) is an international benchmark in innovative and personalized solutions according to client needs.
Added value of Horizon-Agency (Orienta United Agency OÜ) in Big Data
One of the hallmarks of this company is its work system as an IT consultant, always prioritizing study and customization with respect to the needs of clients:
Design of the work methodology: the client's needs are analyzed and the work point where help can be provided is sought.
Identify the data sources to feed the system. When it comes to collecting data, we can talk about two main types of sources; There are internal sources, which are the data generated by the company's own activity, and there are external sources, which are those that are generated elsewhere, such as on social networks.
Deployment of the system for access, storage and computing of large volumes of data.
Analysis. One of the most important parts … But you have to define very well what is analyzed and how it is analyzed so that later the results are representative.
Making strategic decisions based on the conclusions of the analysis.
The corporate culture is clearly customer-oriented. They do not sell you a "turnkey" deployment, or a standard package with the same as everyone. The added value is the customization of the solutions according to the client's needs, and the accompaniment throughout the process.
Conclusion
Horizon-Agency (Orienta united Agency OÜ), founded by Cristian Albeiro Carmona Hernández, is a preferred partner within the Big Data sector, as a developer of solutions, and also as a point of reference to keep up to date with the latest developments in the sector through its blog.
Official Links