Fortnite updated with PS4, Xbox One, PC cross-platform support
Published on January 20, 2018
Endless rumors and speculations regarding popular action game, Fortnite being supported on cross platforms, have been flooding the internet for months. Technology media publications have spent multiple posts, predicting the exact timeline as to when the cross-platform play will be added to all consoles with Fortnite.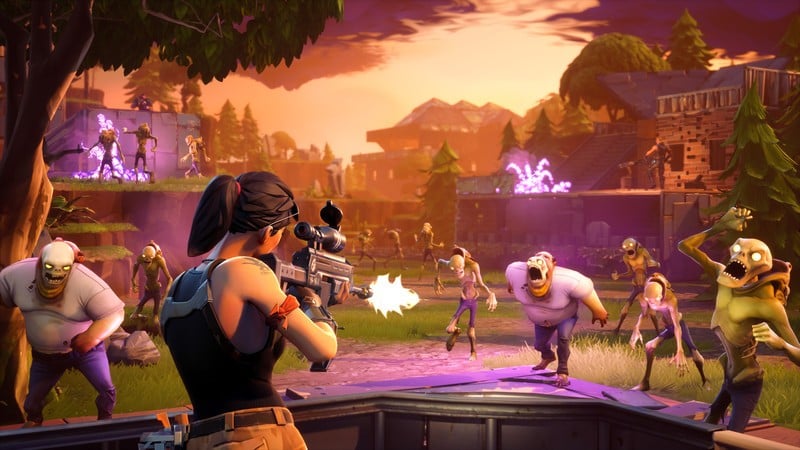 Many even suggested that Japan-based firm Sony is apparently preventing the developers from implementing the setting. This was thus, believed to be the reason why there might be some sort of a delay for the extension of the same. While the struggle between Sony and the developers was on, many instances took place in between that had a hilarious effect.
There was a brief period of time in 2017 wherein the Epic game developers had accidentally enabled complete cross-platform play between PS4, Xbox One and PC for Fortnite. However, it was later removed. Now, it appears like the support is back again. According to a report published by Gaming Bolt, the cross-platform support for PS4, Xbox One and PC seems to have made a comeback since the last time it had accidentally made an appearance in 2017.
The latest update allows players to have complete cross-platform access to play between leading gaming consoles including PC, PS4, and Xbox One. With the latest appearance being available for use at the moment, this is the third such time that Epic has managed to surpass any form of restriction and make the game available in cross-platform mode. Sony still hasn't responded to this change. Therefore, it remains to be seen whether this is yet another accident or something that the Japanese technology giant has sanctioned themselves.
If this turns out to be an accident, then the game will obviously be removed within a span of a couple of hours. It is best that individuals find the time and enjoy this moment of Fornite in the cross-platform model.