Fortnite Players Are Frustrated With The New Season Of The Game
Published on August 3, 2019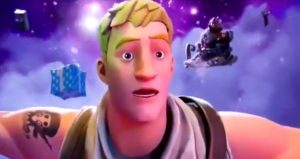 Fornite is one of the biggest games in the gaming industry today. Epic Games developed the game and the release year of the game is 2017. The game rule is simple as the player has to be the last man standing.
It has three different modes, Fortnite: Save the World, Fortnite Battle Royale, and Fortnite Creative. The game is compatible with Windows, PlayStation4, Xbox One, macOS, Nintendo Switch, iOS, and Android devices. Fortnite released a new season, season 10 and the reviews are not positive at all. Epic Games introduced some significant changes to the game, as they changed the whole interface of the game. Now, the game is not suitable to the players as they are finding the new season frustrating.
Developers introduced the new B.R.U.T.E. mech.. which is a robot that two players control together and that robot has a shotgun, missile launcher, and a shield. The players seem unhappy with the new update as they are calling the mech. 'overpowered.' Kyle Giersdorf who goes with the name "Bugha," lost a match in the B.R.U.T.E. Spoiler Alert! If you still think why Bugha's name is there, then here is your catch! Bugha is the new Fortnite World Cup winner, took place last week in the U.S. were 100 finalists fought against each other. Bugha was the last man standing and won $3 million.
When Epic Games tweeted about the new update, the players backlashed and started asking to remove the mech as soon as possible. Where B.R.U.T.E. is making the players miserable, there the new challenges are keeping the players connected. This time there are daily challenges which last for a week and have limited time to complete. The rules were different in the last season as the players had weekly tasks without a time limit whereas, free challenges were for local players and paid challenges were available to Battle Pass owners.