Finally! Samsung launches the triple camera in its new A7
Published on September 23, 2018
As Samsung is a leading brand in the market and always come with a new feature and specifications, therefore Samsung has brought the new triple camera phone A7 to the market. You all can imagine what kind of picture this new A7 will have when clicked and how will their pixels were, so lets briefly you more about this new feature. A series phone is the mid-ranged phones as you all know and yes obviously very less than Samsung's flagship S and Note handsets and also it is obvious that mid-range phone with a lot of features will have a more value in market as compared to phones of higher price and yes they will also have a great volume of sales.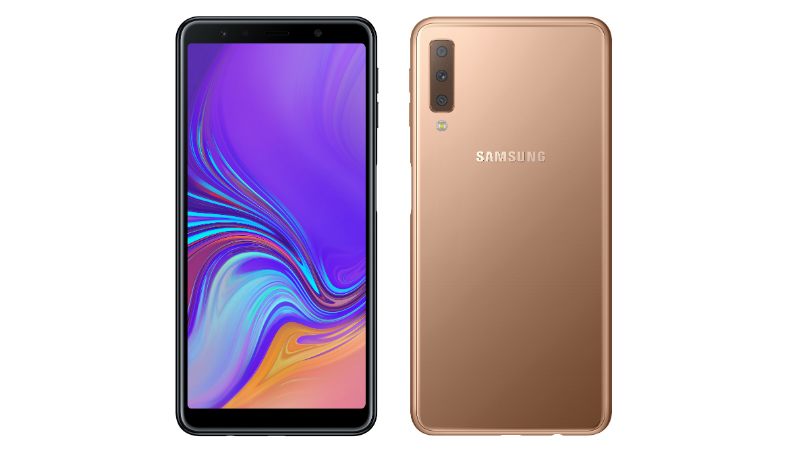 The triple camera clearly means that it will have 3 lenses and obviously of different pixels. So, the first lens is of 8- megapixels which a normal phone gets when you buy it, the second lens is of 24- megapixel wide lens and it also has a depth lens which gives and allow camera to give "bokeh effect" photos, which we can also say as portrait mode or mode in which 1 picture is focused and rest of the picture is blurred.
This is  not a single feature Samsung has in A7, rest of the features are listed below
Firstly, this phone is having a good display of 6.0-inch.
Secondly, a good feature, it has a side fingerprint sensor
As it was discussed above that Samsung's A series is a mid-range phone but you must be thinking that in the range of these phones there are many phones which have left Samsung behind such as Huawei and honor(Chinese brands). these are the brands which have even brought more features and even at the lower price, so it is obvious that the sale of Samsung in today's time is not good enough.
A month ago, the CEO DJ Koh of Samsung said in an interview that company plans to overhaul its smartphone strategy at the mid-range price point by packing new technology into its Galaxy A devices in order to appeal to millennials. So the new handset of A series has a triple camera and obviously on a less price(mid-range), you all must be thinking that it would be the first handset with the triple camera, Huawei has already unveiled the P20 Pro, which sports a triple camera, earlier this year.