Far Cry 5 is finally here, things you should consider
Published on March 28, 2018
Game developer Ubisoft has finally rolled out its highly-anticipated open-world shooter game Far Cry 5 for its audience. They launched the title on Tuesday, March 27. However, ahead of its official release, the publisher shared a trailer wherein they gave the fans a vague idea of what could be expected.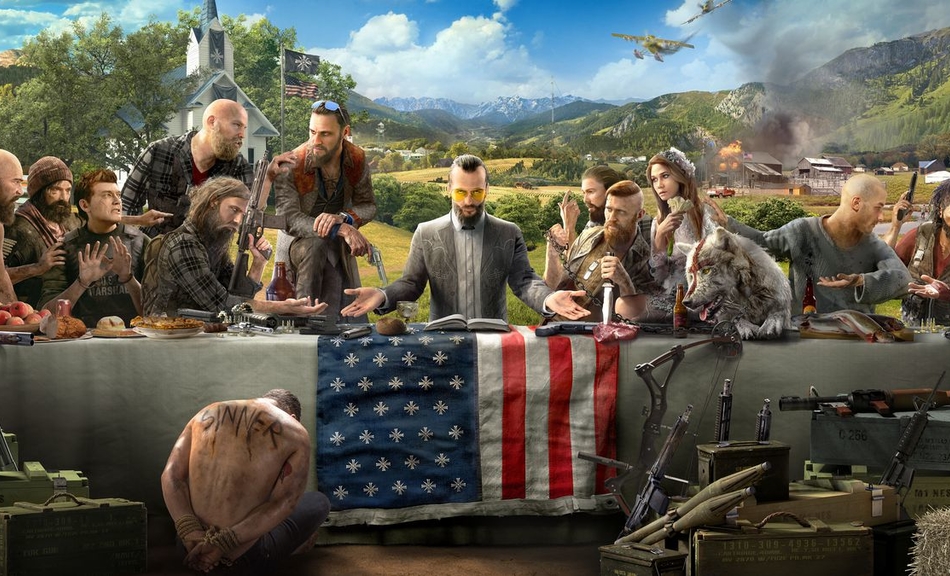 The new trailer features the game's antagonists and sets up a stage for what appears to be a highly controversial story. Unlike the previous installments in the series, Far Cry will be taking place in Hope County. It is a small and fictional town situated in the rural regions of Montana.
The trailer goes on to reveal that Hope County is being overrun by the Project at Eden's Gate, which is a fanatical cult of brutal zealots led by the Seed family. The latest trailer shared by Ubisoft suggests an insight into every member of the Seed family along with the tactics that they use to terrorize the townsfolk.
"Ubisoft estimates that Far Cry 5 will take roughly 25 hours to complete, through your time with the game could well exceed thanks to all the extracurricular activities it contains like hunting and fishing," an online report reads. Disregarding the harsh tone that Far Cry 5 features, the game continues to retain the conventional sense of humor introduced in the very first title. There is a list of weird missions that embroil the whole game, which will make things much more exciting.
Far Cry 5 is now compatible with PS4, Xbox One, and PC platforms. It is expected to be received well by fans, and the critics already love it. "Despite some brief irritations and missed opportunities with its narrative, spending time in the world of Hope County remains delightful," GameSpot's Edmond Tran wrote.