Facebook's clearer, simpler terms of service and data policy
Published on April 5, 2018
Facebook is surrounding by a lot of controversy in the recent past, especially over the Cambridge Analytica privacy data scandal. To overcome another round of privacy concern, the social media giant has proposed a more explicit version of both its terms of service and data policy.  "It's important to show people in black and white how our products work," the company said by way of a blog post co-authored by Erin Egan (VP and chief privacy officer) and Ashlie Beringer (VP and deputy general counsel).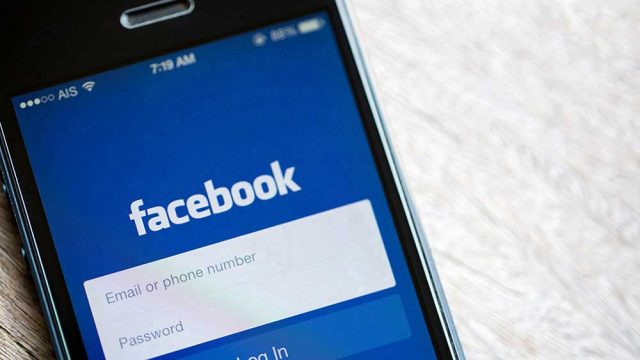 "These updates are about making things clearer. We're not asking for new rights to collect, use or share your data on Facebook. We're also not changing any of the privacy choices you've made in the past." Readers are advised to note that as of now, these are mere proposals. Whether or not, these proposals are transformed into actions, is something that only time will tell. The Mark Zuckerberg-led firm is providing its members with seven days to provide feedback before it finalizes the new language. The company has even asked its users to agree to the updated terms and data privacy policies. There are chances that the company might end up making changes to its new set of policies in the span of next seven days.
Earlier last week, it was reported that the social networking platform plans on overhauling and streamlining the app's controls. The primary objective behind this was to ensure that the users discover the Settings option easily. It is better to have the Settings option made available to you through a click away rather than sprawling it over 20 different screens. On a similar line, the company has now updated its platform and ensured that the option is available to users from a single place. The firm has integrated a new Privacy Shortcuts menu as well wherein Facebook allows users to access their information through a portal. Users through this portal will be able to review and manage their data on the social networking platform.
As you can see, the Mark Zuckerberg-led venture is taking numerous steps to calm the uproar. In another instance of lost trust stemming from Cambridge Analytica situation, the social media giant ran into a minor controversy earlier this week.  While Mark Zuckerberg was discussing different subjects with Vox's Ezra Klein, he spoke about a situation wherein the social media platform had prevented messages on the Messenger application for the ethnic cleansing in Myanmar from successfully going through as such. "In that case, our systems detect what's going on," Zuckerberg told Klein.
His admission led to another question wherein viewers began wondering just how much information Facebook monitors on its messaging platform. It is highly likely that the company scans your Messenger conversations for certain prohibited content. However, this freedom also gives them access to the rest of the information on the platform. "On Messenger, when you send a photo, our automated systems scan it using photo matching technology to detect known child exploitation imagery, or when you send a link, we scan it for malware or viruses," a Facebook Messenger spokesperson told Bloomberg. "Facebook designed these automated tools so we can rapidly stop abusive behavior on our platform."
Facebook's primary objective as far as the recent proposals are concerned, is that they plan on making the new laws clear to all users – be it on WhatsApp, Instagram or Messenger. They are providing new features and tools wherein users can now buy and sell items on Marketplace and share videos with creative effects. The platform delivers a personalized experienced which is unique to every user. Individuals can select what they want others to view and what not as such.