Facebook Pages now required publishing authorization
Published on August 17, 2018
As per the latest announcement by Facebook on Friday, it has announced new features to make the Facebook pages more authentic as well as more transparent. The highlights of the updates are Pages now will need the publishing authorization which will be initially rolled out to the Pages who have got a large audience in the US. Apart from this, the other features that will also be coming to the Facebook pages will be including the addition of the primary country locations which are from the where the page will get managed with the ability to view when the Page has been merged into another one.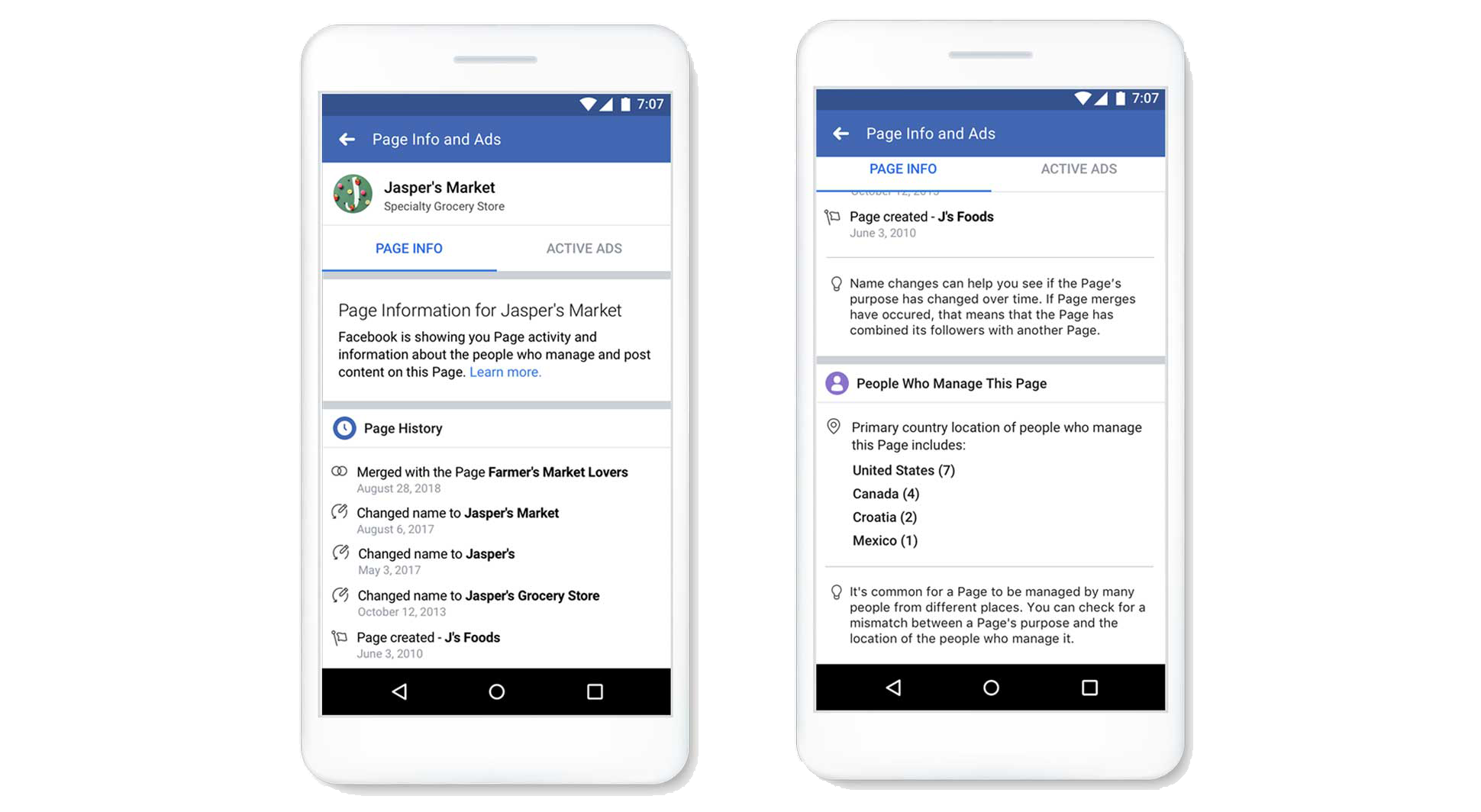 This new Facebook process will be taking only a few minutes to complete it. IF the page required the authorization, the Page admins would be receiving the notice at the top of the News Feed which will direct them to start the process. If they choose the option not to submit the Authorization, they will no longer be able to post the Pages, as per the company. This new feature will be starting from this month.
When the owner of the page clicks on the message, it will inform them about the happenings and what kind of steps they need to take to secure the account. Facebook is now asking the Page manager to secure the account by using the two-factor authentication. This process will make the process more difficult for the account to get hacked by the third party. This is said to be the best practice that all the users also need to follow apart from just Page admins.
The Page History section present in the page will now start to show when the page has been merged to other page or to offer about the transparency which will award followers of both the pages. This will add to show about the managers belong to which countries.  All these new features are currently being rolled out to the pages that are present in the US which has got the large audience. This will not only remain to Facebook, as Facebook-owned photo along with video sharing app Instagram will also be getting this feature. It will be allowing the users to see the contact information about the accounts which have reached large audiences.