Facebook acquires API start-up Confirm.io
Published on January 24, 2018
Facebook earlier today confirmed that they had acquired an API-oriented start-up called Confirm.io. The start-up essentially works around creating a kind of system that enables most companies to quickly verify the identification card that is issued by the government of an individual's resident state. The list of identification cards that the system is designed to recognize include a driver's license, passport, and other possible documents. The Boston-based start-up is going to integrate with Facebook in exchange for an undisclosed amount.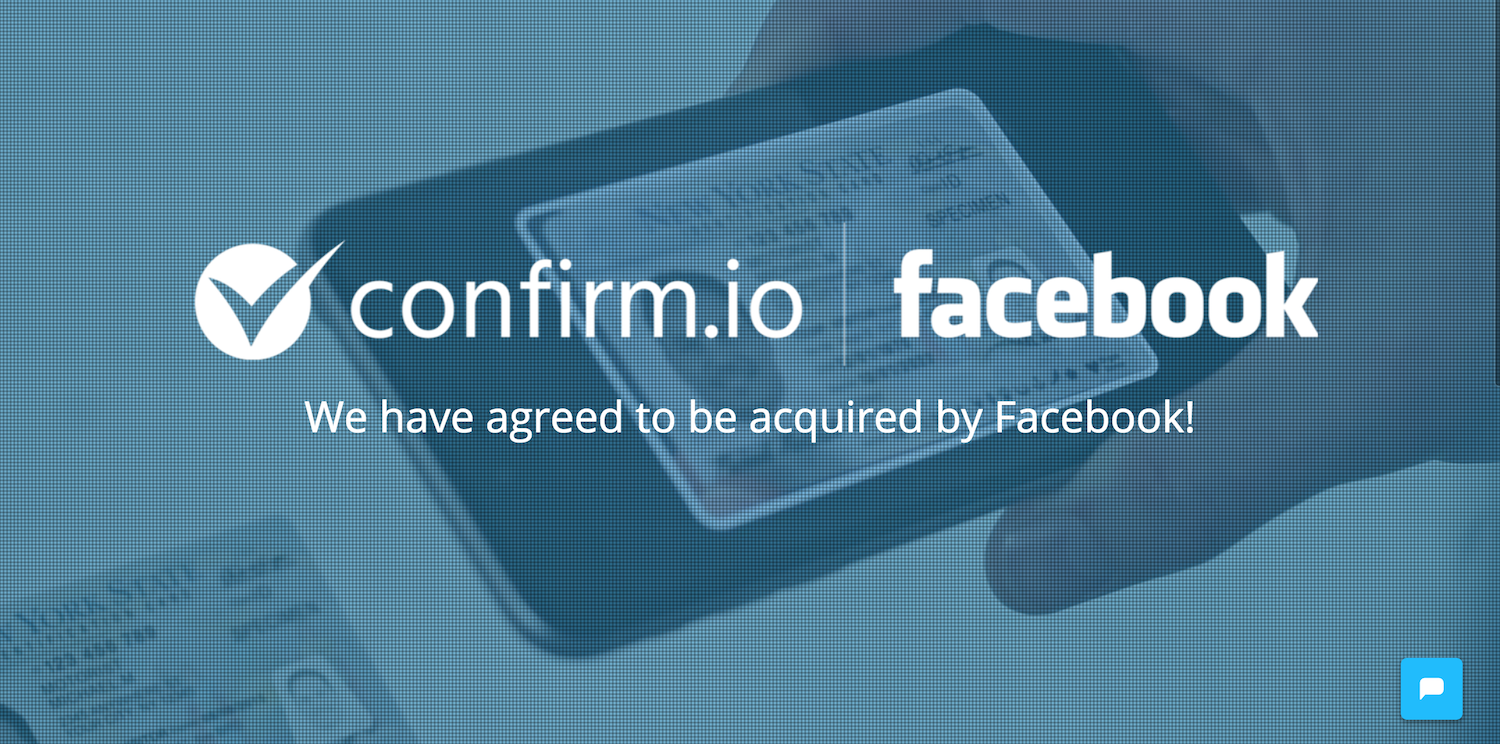 According to a report published by Tech Crunch, the start-up has managed to raise about $4 million from investors. The list of investors also included the famous Cava Capital Corporation. The company was founded back in 2015 and since then, has been working on several innovations relating to mobile biometrics and facial recognition system.
Facebook is not the first one to consider making use of Confirm.io's technology. Previously, a food delivery service called Doordash made use of Confirm.io's services to verify its drivers. Another firm that goes by the name of Notarize even made use of Confirm.io's services to authenticate the identity of customers who are looking through files and documents.
"When we launched Confirm, our mission was to become the market's trusted identity origination platform for which other multi-factor verification services can build upon," the company wrote in a blog post. "Now, we're ready to take the next step on our journey with Facebook.
However, in the meantime, this means all of our current digital ID authentication software offerings will be wound down," the company further adds. In response, Facebook expressed to Tech Crunch how excited they are to welcome the Confirm team to Facebook. "Their technology and expertise will support our ongoing efforts to keep our community safe," Facebook said. It remains to be seen exactly how Facebook plans on using the services provided by Confirm.