Enhance your business productivity with these technological solutions
Published on February 15, 2021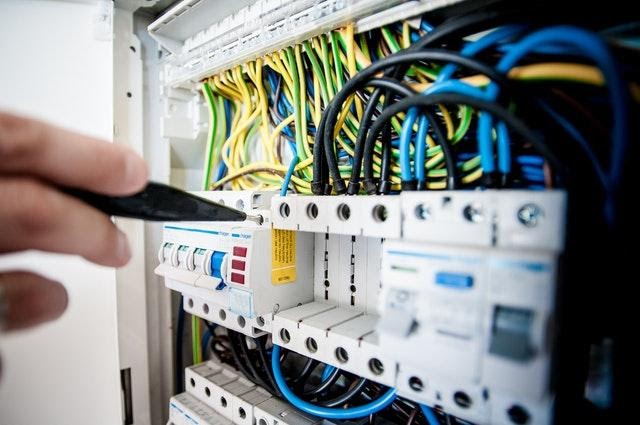 Are you another one to cater to the thirst for technological innovations around you? Or an individual concerned about how to improve the overall productivity of your business?
Well, regardless of the case, you have come to the right place to satisfy your curiosity! Especially about all the technological innovations that could benefit you and your business.
Business productivity has long been the subject of extreme importance and research. It has continuously been the center of research in discovering factors to boost it. Businesses have been investing a considerable amount of resources in employee motivation, workplace infrastructure, and other mechanisms for years—all in search of determining the most effective method to increase workplace productivity.
Apart from all others, incorporating technology in the business world has entirely revolutionized it over the past decade. Such that researchers often call it the 'moving factor' in the industry. Businesses that have been successful in involving such solutions in their operations can witness significant growth and efficiency. Following are 7 of the critical methods to improve your business's productivity through tech innovations.
Seven ways to enhance business productivity with technology:
1. Ensure professional Information Technology services:
One of the first and most crucial methods to improve your business through technology is to install the technology effectively. You need to know which technological innovations best suit your business type and how effective accommodation they need. Such information and expert advice are crucial for business authorities. It helps them make such infrastructure altering decisions.
Hence, businesses often acquire the services of organizations like the Synergy-UK that specialize in facilitating external companies with their IT requirements. They can help you analyze and understand the best type of IT infrastructure your business requires. Moreover, they plan out the detailed specifics, including the long-term service agreements, and implement them at feasible costs. This way, you can prepare your business for the age of technology, consequently mapping out a blueprint for success.
2. Use centralized communication and collaboration platform:
A successful organization is one that possesses a seamless and transparent internal communication and sharing system in place. It allows the entire workforce of the business to interact over a united platform, including the authority hierarchy. It will enable the employees to feel connected and provide them a platform to share resources. It is possible by using existing platforms like Microsoft Teams and Skype for Business, yet a custom application is also feasible.
Since the time-consuming process of internal communication and resource sharing can now function without delay over a simple application. It could allow the business to profit from the increased productivity among the workforce.
3. Exercise security and monitoring through VPNs:
Business organizations worldwide prefer to keep their internal operations and information secure from obvious theft possibilities. Hence, businesses should opt to set up Virtual Private Networks internally to carry out all their internal and external communication over the internet. It provides security to the company from external threats as the VPN protects your entire network through a protective layer. Also, it allows the employer to monitor the employees' activity, which makes sure that the employees do not involve themselves in unproductive activities. Further, using a VPN can also facilitate a safe network for employees to work from home, which is crucial amongst the current pandemic.
4. Use Clouds for storage:
Cloud technology has been the subject of significant progress and popularity over the past few years. Such that companies around the globe are switching from their existing storage mediums of hard-drives to it. These cloud storage and computation facilities can provide a considerable advantage over the expensive and prone-to-damage hard drives. It can improve productivity as business individuals can access their resources and data regardless of their location. As long as they possess an active machine and a network, they can function. A lack of physical storage requirements can also help large companies with storage rooms reuse that space. It can also be active storage for all your web-based applications with minimal downtime due to efficiency, further enhancing the business productivity.
5. Video Conferencing to improve accessibility:
Video conferencing has been present in the business industry for several years now. Yet, its importance has not reduced a single bit. Instead, the need and importance of such visual communication software have significantly increased under the existing circumstances of a global pandemic. Due to travel restrictions and social distancing policies, it becomes impossible to hold physical meetings, especially in varying locations. Video conferencing software comes to the rescue here. It facilitates the business prospect of managing meetings and cutting down on traveling and other costs from the typical scenarios.
6. Analytics to improve via statistics:
The business sector has considerably benefitted from analytical tools over the past few years. The industry has drastically shifted from physical business towards the online e-commerce sector. Therefore, software such as Google Analytics and others like Tableau are in high demand from business owners. Using these tools, companies can extract key meaningful insights from their internal and external data. It leads the business to understand its shortcomings and make suitable arrangements to counter such threats. It allows the companies to see what they are doing wrong and improve. Consequently, improving the overall business productivity.
7. Scheduling platforms and applications:
The business could introduce a scheduling system into its operations. Such that it could help its employees to maintain track of all their tasks in a structured manner. This way, the business can stay aware of completing each task, which increases its overall productivity. Similarly, the company could also adopt HR management software such as SAP, improving efficiency in the employee management domain. Further, helping the business to improve on all fronts with a motivated workforce.
Conclusion:
Conclusively, the new age innovations have indeed proven to be a dominant factor for improving productivity. Businesses worldwide adopt the mainstream use of technology and information systems in their operations and comparatively perform much better than under the previously manual processes. Hence, following the seven easy ways above to incorporate technology in your business can prove to be of great value.