Elon Musk Reveals Plans for Encrypted Twitter Messaging, After WhatsApp Users Complain of Being 'Listened In To'
Elon Musk voiced criticism of Meta's WhatsApp for issues concerning privacy — shortly before revealing that Twitter is rolling out its own encrypted messaging system.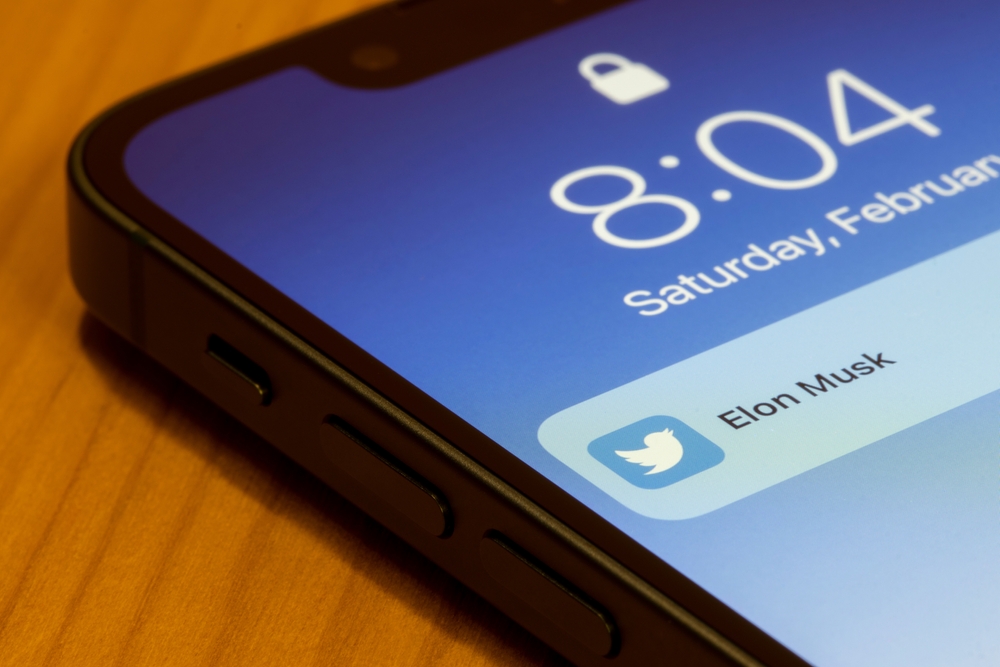 On Tuesday, Musk reacted to a tweet by Foad Dabiri, an engineer at Twitter, that contained a screenshot indicating that WhatsApp had been accessing Dabiri's microphone multiple times during the night. In doing so, he took a dig at Meta CEO Mark Zuckerberg.
The image revealed that Dabriri's microphone was on while they were asleep, beginning at 4:20 a.m. and extending until 6:53 a.m.
Musk highlighted the untrustworthiness of WhatsApp by retweeting a screenshot posted by Dabriri with the caption "WhatsApp cannot be trusted".
In response to Dabriri's tweet, the application that is owned by Meta commented that the issue was "a technical error on the Android platform which wrongly reports data in the Privacy Dashboard."
In a subsequent tweet, WhatsApp explained that the application can only gain access to the microphone when a user is making a call, recording a voice message, or capturing a video. Furthermore, these conversations are safeguarded by end-to-end encryption, meaning that WhatsApp is not able to eavesdrop on them.
WhatsApp stated that they had requested Google to look into the matter and take corrective action.
On Tuesday, Elon Musk revealed that Twitter will be introducing encrypted messaging – a feature which only allows those in the chat to read messages, prohibiting access to even the company that runs the service.
On Tuesday, Elon Musk, CEO of Twitter, made a snide remark about the privacy issues surrounding Meta-owned WhatsApp. He followed this up by proclaiming Twitter will soon have its own secure messaging system. In a retweet of a screenshot by Twitter engineer Foad Dabiri, Musk wrote, "WhatsApp cannot be trusted". The screenshot showed WhatsApp had been using Dabiri's microphone multiple times during the night.
On Tuesday, Elon Musk indicated that Twitter's direct messages could possibly be encrypted as early as May 10, when a "V1.0" update is expected. He also wrote that he would not be able to access the DMs even if someone aimed a gun at him.
The extent to which encryption is applied to individual or group conversations is still uncertain. Additionally, it is yet to be seen whether users will be required to voluntarily enable encryption or if it will be applied automatically by Twitter.
Twitter is currently providing users with the capability to improve their in-app conversations. They can now react to any message in a DM conversation with emojis, similar to the way Apple's iMessage works.
Musk has also announced that soon, it will be possible to communicate with somebody on the platform through voice and video without having to share one's phone number.
In 2016, end-to-end encryption was provided for private messages on the then-named Facebook by its founder, Mark Zuckerberg, before the chat platform was rebranded as Messenger and its parent company emerged as Meta.
On Tuesday, Musk made news when he announced that Twitter will soon be offering encrypted messaging with an upcoming app update.
In 2014, Facebook purchased the messaging app WhatsApp for a reported $22 billion. This service had previously provided encryption back in 2012. However, as of late, some users have reported a fault in the feature, as their microphones were found to be active without their explicit permission. These claims were made on both Twitter and Reddit.
At the end of 2022, a Reddit thread revealed users of WhatsApp trying to tackle a bug, but they found the support from the app to be inadequate, as the only idea proposed was to uninstall and reinstall the program multiple times.
By utilizing the green dot that appears in the top right corner of an Android device, users of the operating system can disable the microphone when not using WhatsApp. This dot is visible when an application, such as WhatsApp, is making use of the microphone.
When you press the green icon, a pop-up will appear with additional information. Users can then opt for an app and decide if they want to provide microphone and camera permission.
Redditors described the procedure as "somewhat inconvenient" as it needs to be completed after every WhatsApp video call.
Bloomberg recently shared pictures of Musk and Zuckerberg via Getty Images, with Musk having called the latter "extremely partisan" in a Tuesday Twitter thread. It was back in 2014 that Facebook (previously known as Meta) acquired WhatsApp for a price of $22 billion.
In order to disable the microphone permissions on iPhone, the user must go to their Settings app, click on the WhatsApp notification, and switch off the microphone access.
An indicator of WhatsApp using the microphone on an iPhone is an orange dot that appears in the upper right corner – tapping it won't cause a pop-up like it will when using an Android device.
Tuesday saw Elon Musk, who has no problem with denouncing Mark Zuckerberg, tweet a 2021 piece from The Federalist that accused the latter of "buying" the 2020 election with over $400 million in contributions.
He expressed his opinion of the article by tweeting and additionally tagged the Twitter Community Notes account in order to give further clarification and corrections.
In response to the accusation that Zuckerberg was "extremely partisan", Musk suggested that the donations he made had a discernible effect on the outcome of the 2020 presidential election, which saw Joe Biden declared the victor.