Do You Need an Antivirus for Mac?
Published on June 30, 2020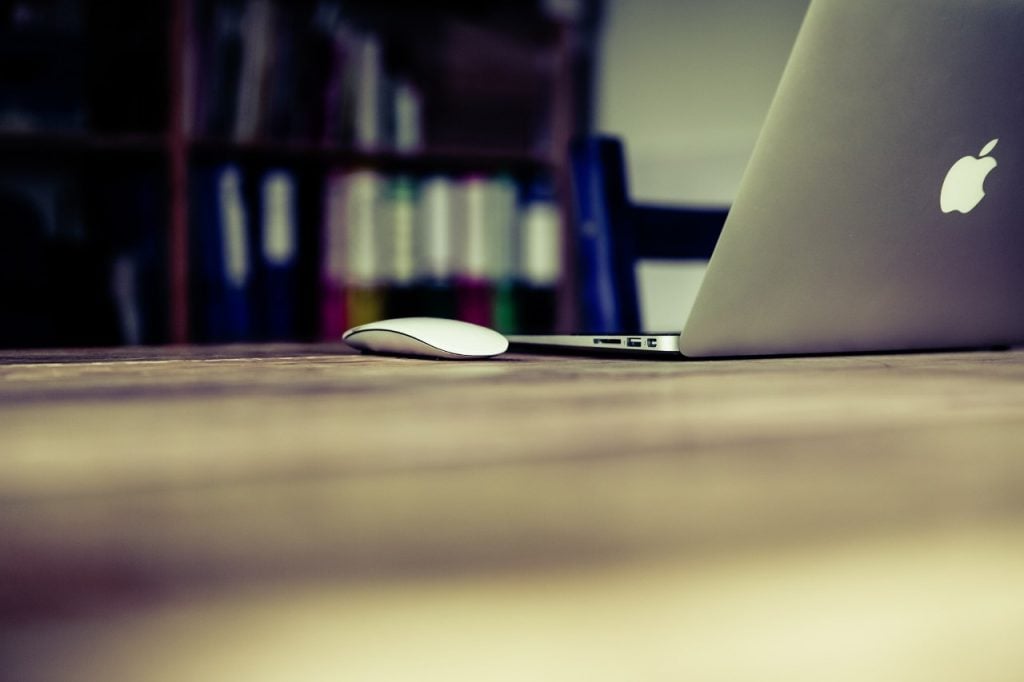 Since the time memorable, there's a common belief that Macs don't get viruses and malware. But does this belief stand true today? If you're a person running a macOS, you might be wondering whether you should consider an antivirus for your MAC.
Undoubtedly, Mac does have a lot of built-in features to fight against viruses and malware, but recent  reports  have shown a surge in cyberattacks specifically targeted towards macOS.
Some of the recently discovered security threats are OSX/Linker and OSX/CresentCore. The attackers designed both the viruses so well that even Mac's security system failed to detect them.
To keep your macOS protected from such instances, it's always beneficial to have an additional layer of security installed on your device.
How Can You Find Out Whether Your MAC is Infected with a Virus or Not?
There are different types of viruses that can affect our macOS. I've gone through some of them and going to share the same with you here:
1. Trojan Horses
Trojan Horses are the program that comes with a suspicious snippet or code specifically designed to infect your macOS. These programs look innocent, but the thing they can do to your system is somewhat horrible.
They can steal your information and hijack your admin area. Trojan horses are currently the most prominent threat to macOS.
2. Macro Viruses
A Macro Virus is a kind of virus written explicitly in the same language used to code different software such as Microsoft Word and Excel. These viruses can come along with an infected document and start performing actions as soon as you open the infected documents.
3. Worms
Worms are one of the traditional methods to hijack a system. They do not come attached with documents and programs; instead, they make their way into your device through network hijack.
No matter what the type of virus or malware is, the only way they can make their way into your device is through a suspicious program or document.
In case, you're not sure whether your device is infected or not, then look at some common signs here:
Your device runs a little bit slower than usual. 
You continually see ads placed at random browser locations. 
Device taking a lot of time to startup. 
You are getting Pop-up ads even when you're not browsing the internet 
Does Mac Have a Built-in Antivirus System?
Based on Unix, macOS comes with a set of security features specifically designed to protect your device from security threats. Here's a list of some of Mac's built-in security measures to fight against viruses and malware:
1. GateKeeper
The GateKeeper is a function that keeps track of the software running on your device. In case it finds software that hasn't been digitally approved by Mac, it prevents the software from running and asks you to provide authorization for the same.
2. Malware Removal Tool
In case a malware has found its place on your Mac, then Mac technology does have remedies for it. The Mac system comes with a Malware removal tool with the power to remove all the well-known malware in seconds from your device.
3. XProtect
The XProtect feature detects the well-known viruses and malware and automatically blocks them if they've found their way into your device. The feature keeps on improving itself with subsequent updates, and with each update, it comes with the ability to monitor new viruses.
Is Antivirus Necessary For Mac?
Though Mac has an intelligent built-in security system, there are still several vulnerabilities found in their security system, paving the way for hackers to infect macOS. Here, we have listed a few of them:
1. OSX/DOK Malware
The OSX/DOK Malware is one of the most dangerous viruses that spread through a ZIP attachment file. The virus takes control of your device by replacing the App Store with a fake one. The malware then forces and prompts you for your admin password, ultimately giving complete access to your system.
2. OSX/Pirrit
Back in 2016, several security agencies discovered the OSX/Pirrit malware. The malware hides in some cracked Adobe Photoshop and Microsoft Office variants. The software gets complete access over the root directory, leading to the automatic installation of some suspicious software.
3. OSX/MaMi
Back in 2018, a new virus came into existence that infected the root directory of macOS. Through this virus, attackers installed a new root directory giving them complete access over the DNS settings.
4. Meltdown and Spectre
Intel's Meltdown and Spectre flaws have become the prominent cause that allowed attackers to hijack the macOS system of users. The bug even gave access to the sensitive information stored on a system.
Owing to all the cyber threats that can infect macOS, it's always better to have a defensive shield installed on your device.
Undoubtedly, an Antivirus program can protect your device from all kinds of cyber threats while keeping your device updated with the top-notch security features as well.
List of 5 Best Antivirus Program Designed for Mac
With hundreds of options available, it may become quite difficult for you to find the best antivirus programs. I've tried a lot of antivirus programs and listed the best ones as follows:
1. Avast Ultimate Suite
Avast Ultimate Suite is a leading antivirus program specifically designed to prevent your device from several cyber threats such as trojans, adware, and malware. It can even block harmful websites and online trackers that can infect your system. Also, you can get the complete suite with Avast Ultimate coupons at the best affordable price online.
2. Bitdefender Antivirus for Mac
Bitdefender is another leading antivirus program specifically built to perform in-depth scans of your system. Their robust technology can handle almost every kind of virus, malware, and adware. Moreover, it also features the ability to block malicious sites that can cause damages to your device.
3. Intego's Mac Security X9
Intego's Mac Security X9 is another well-known name among the best Antivirus programs available for Mac. They are managing and providing security solutions to Mac users for the last 23 years. They have been successful in eliminating the dangers associated with viruses and malware.
4. Sophos Home Premium
Sophos Home Premium is a popular antivirus Mac offering multi-layer and real-time protection to all of your devices. From advanced viruses to malicious websites, Sophos Home Premium has everything needed to protect your device.
5. McAfee Total Security
McAfee Total Security is one of the best antivirus programs for Mac that comes with a wide range of security tools specifically built to protect your device from cyber threats. Moreover, it also offers a password manager along with a file shredding tool.
Bottom Line
So, there you have it! With the increasing number of cyber threats, it becomes crucial to have an antivirus program installed on your Mac. Make sure the one you choose doesn't make your device slower than usual. Make sure that it has all the capabilities needed to protect your device from all kinds of cyber threats.
Did you try an Antivirus program for Mac? Do share your experience with us in the comment section below.