DJI's Mavic Air drone leaked ahead of launch
Published on January 24, 2018
Drone manufacturer DJI is expected to take the wraps off its latest Mavic Air drone at an event scheduled for tomorrow. Unfortunately, most of the details regarding the upcoming product have been revealed in the form of a leak that showed up on a drone news website, Drone DJ. The recent post that showed up on Drone DJ is carrying leaked photos and specifications of the yet-to-be-launched Mavic Air drone.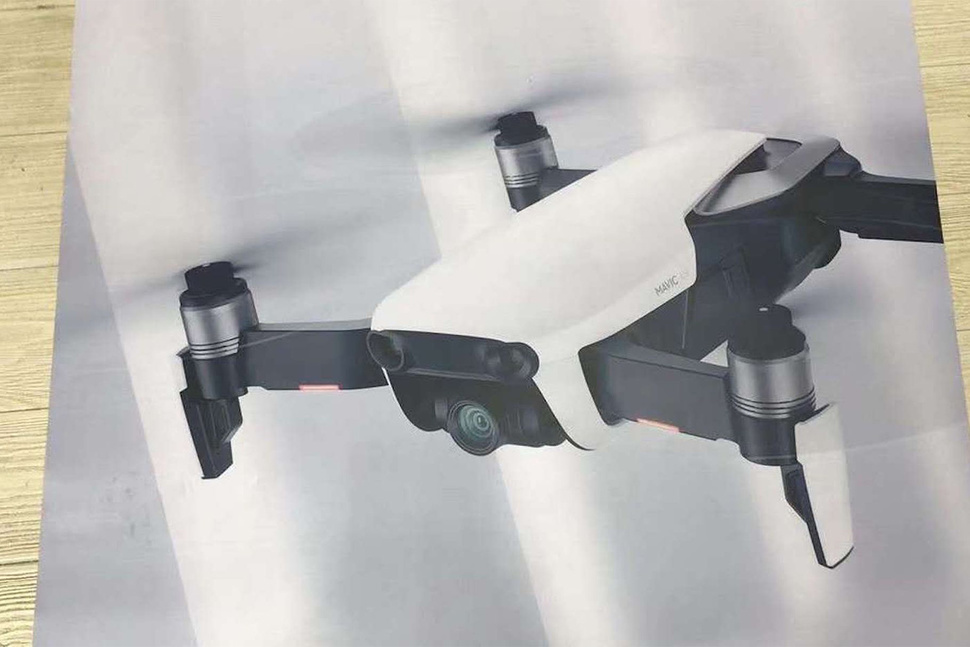 According to a report published by The Verge, the leaked images and specifications suggest that the upcoming Mavic Air will be smaller and lighter in comparison to its predecessor, Mavic Pro which was launched back in 2016 for a starting price of $999. The specifications mentioned through the report suggest that the drone would be powered by a 32-megapixel camera sensor, which comes with the ability to take panorama shots mounted on a three-way gimbal and the 4K video capturing option.
The drone would further come powered with many other useful features including the gesture control ability, obstacle-avoiding sensors, foldable arms for convenient transport and a 21-minute non-stop flight time as well. DJI is reportedly planning on launching the drone in three primary color variants, including White, Red and Black. The drone looks splendid when it comes to its design and is definitely seeming like it will be worth its price.
Apart from this, it is also been revealed that the DJI Mavic Air will be positioned somewhere between the company's Mavic Pro and Spark in terms of price. Since the company hasn't confirmed any of the aforementioned details as yet, it is best that the information is taken with a grain of salt. DJI will certainly be confirming the above mentioned details regarding its upcoming drone in a press conference which is scheduled for tomorrow. Let's wait until tomorrow to see what exactly will take place.