BlackBerry launched its two news models Evolve and Evolve X
Published on August 3, 2018
The homegrown brand Optimus Infracom will be responsible for manufacturing along with selling off BlackBerry branded smartphones in Indian markets. It will hold a press conference in the National Capital in 2nd August where it will be launching the new smartphones. These two new smartphones will be named as Evolve along with Evolve X in India. These two smartphones will be launched in India for the first time before going to other markets like the US.  As per some of the previous reports, it shows that these two smartphones are rebranded as BlackBerry Ghost and BlackBerry Ghost Pro.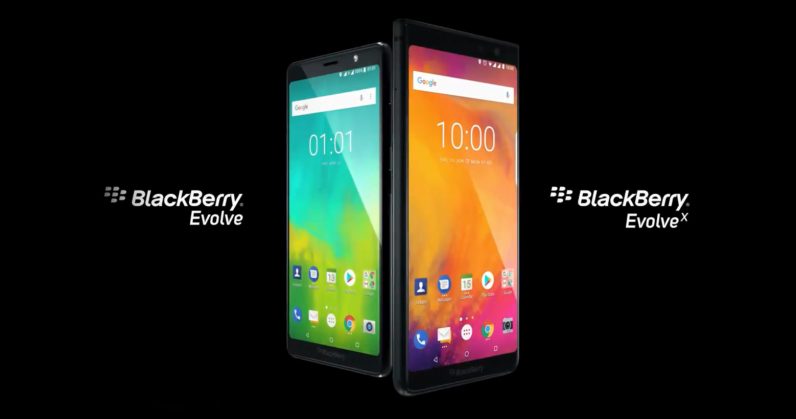 This new age BlackBerry branded phones with Android inside will be first launched in the West along with the KEY2, after which it will come to the Indian market. The Evolve, as well as Evolve X, has been in the news for some time.
As it is expected, the announcement of the BlackBerry Evolve along with BlackBerry Evolve X will be coming with the launch of the BlackBerry KEY2. BlackBerry KEY2 was launched last month in all the international markets. After that, it was launch on 23rd July in India. It has been priced in India at a price tag of Rs 42,990 which is exclusively sale via Amazon India from 31st July. Now BlackBerry seems to be all set to launch the two new smartphones in India which is scheduled this week. The invite reveals that the company will hold an event at 11 AM on 2nd August in India.
Till now there are no hardware specifications of the Evolve as well as Evolve X. It is expected that these phones will be coming with an all-glass body with DTEK 50 and DTEK 60. These DTEK phones with Evolve as well as Evolve X which features tall near edge to edge displays which will have an aspect ratio of about 18:9. The recently launched KEY2 will also come with an unusual aspect ratio of about 3:2 which is kind of sort of an aspect ratio which has focused towards web-scrolling with jotting down notes along with sending out emails with all typical boardroom stuff which is not designed for the multimedia consumption.
The two smartphones will have a 4,000mAh battery capacity which is when coupled with BlackBerry's stock Android with aggressive battery saving algorithms which will help to have the good battery life. The phones will not have any physical QWERTY keypad on them.