Asus ROG Phone confirms India Launch with powerful Gaming Smartphone
Published on July 10, 2018
The most highly anticipated gaming optimised Android smartphone, Asus ROG Phone will be landing in India very soon.
Asus said that it had been now readying the Republic of Gamers (ROG) branded Android smartphone which will be launch in India very soon. It appears that there is an official confirmation about the launch. This is speaking about the equally impressive Asus Zenfone 5Z, as said by CEO of Asus Jerry Shen which has mentioned the ROG smartphone and it will be officially land in India at the end of the quarter.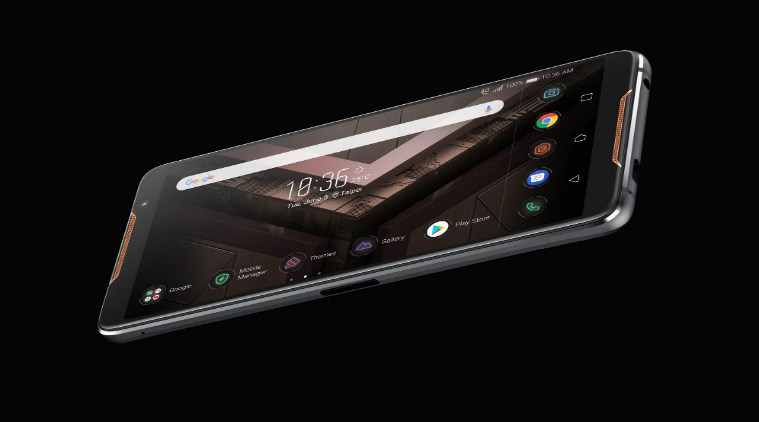 Jerry Shen said this while speaking with a Digit during the launch of the event of the Asus Zenfone 5Z smartphone. Shen said by confirming that the game-changing ROG phone will soon be launch in India and this may happen in the third quarter of the year 2018. The third quarter of 2018 has been already begun this month, and they have eager to find Indian buyers who will be expected to lay their hands on the gaming smartphone which will be within the next three months. This has been confirmed by his statement in which he said that this is true, that the company will be launching the ROG Phone in India. The date of launch has not been fixed until now, but I can assure you that the phone will be arriving in Quarter 3. As it is already Quarter 3, so we can have three months to do it.
Asus has always been its coveted ROG label so that it will be better in gaming. The Republic in Gamers Stickers is said to be very essential with this hardcore gaming. The ROG houses the most high-end gaming peripherals, high-performance computers, and other top-end graphics cards. By introducing this phone in India, Asus has now been adding the smartphones to a new reserved list of devices which will come with ROG labelling.
This ROG Phone has got a 6-inch OLED screen with Full HD+ resolution and about 90Hz refresh rate. The display has gained an impressive 108.6 percent DCI-P3 colorgamut coverage, and it comes with a 10000:1 contrast ratio. It can play back HDR content, which is very rare and it is possible due to the discrete image processing chip.
The processor of the smartphone houses a powerful QualcommSnapdragon 845 processor which is clocked at 2.96 GHz. Athe best feature in this phone is GameCool system. There is also an optional AeroActive Cooler which can blow off air from the phone's back panel.
The price of the 8 GB RAM variant of Zenfone 5Z is Rs 36,999, but as per some other sources it says it may exceed Rs 60,000.