Ars Frontiers 2023: Don't Miss The Event That Will See Top Minds Talk AI, mRNA, and TikTok Bans
Published on May 12, 2023
Don't let Ars Frontiers 2023 slip away: Hear top experts discuss Artificial Intelligence, mRNA, and bans on TikTok!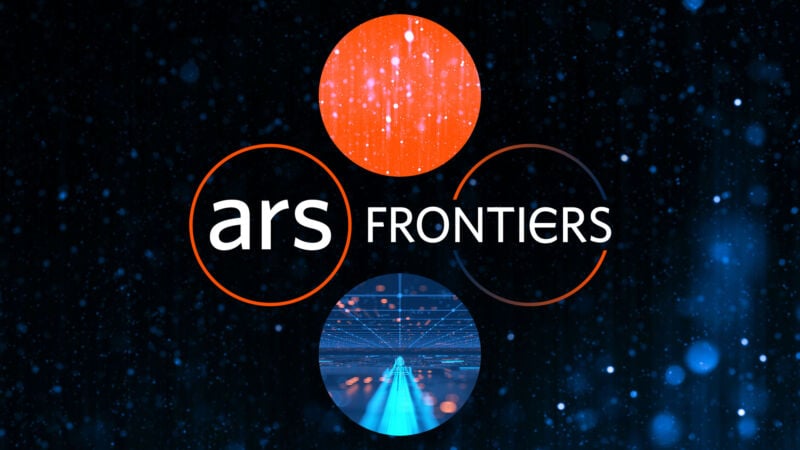 We are delighted to inform you that Ars Frontiers, our one-day event exploring the most interesting and complex issues within tech, is back. Our 2021 event will be held on the 22nd of May and everyone is encouraged to participate. This year, we are hosting the event virtually and will be streaming all six sessions over the course of three and a half hours.
Visitors to the front page of Ars know that it is a place where smart people come together to discuss meaningful topics – from interviewing specialists about current affairs to examining an issue in the comments section. Continuing its goal of encouraging insightful conversations, a selection of topics has been put together for 2021 that explore the modern interconnectedness of innovation. These sessions will be presented by our subject matter experts such as Eric Berger and Dr. Beth Mole and are available to be watched live on the Ars YouTube channel.
The primary occurrence
At 13:30 US Eastern Daylight Time (-4 UTC) on May 22, Ars Frontiers 2023 will kick off with six virtual sessions. Ken Fisher, Editor-in-Chief of Ars Technica, and I will be hosting the event from our studio in Manhattan. Each session is meant to last around 30 minutes, followed by a few minutes for questions from the audience. The following is the order of the sessions (though there may be some alterations before the event occurs).
Session 1: Despite its uncertain future, it appears that TikTok is here to stay
Ashley Belanger, a senior policy reporter from Ars, will be discussing a current matter of debate: The potential "banning" of the app TikTok. What does this concept of "banning" involve and what are its policy implications? We are pleased to have Corynne McSherry, the Legal Director from the Electronic Frontier Foundation, join the panel. What led to this situation, and will it really come to anything?
In Session 2, we will be exploring the implications of mRNA technology for treating diseases beyond COVID-19.
The next topic to be discussed is mRNA, one of the most popular terms of the 2020s, presented by Dr. John Timmer, the Chief Scientist of Ars. Significant progress has been made in the development of mRNA-based vaccines which have been commercialized much faster than initially expected due to research conducted in the wake of the COVID-19 pandemic, and this technology can be expanded to other diseases as well. The panel will be joined by Dr. Karen Bok, the director of pandemic preparedness and emergency response at the Vaccine Research Center of the National Institute of Allergy and Infectious Diseases at NIH.
Session 3: What Epidemiologists Have Learned from the Pandemic
This third session will discuss what epidemiologists have gleaned from their study of the pandemic. It will focus on the knowledge they have acquired and how it can be applied to future epidemics.
Dr. Beth Mole, an Ars science writer and chief pandemic correspondent, has gathered a selection of infectious disease experts to consider what has been learned from the past few years and what the following pandemic response could be. The panel comprises of epidemiologist Dr. Jennifer Nuzzo from Brown University.
Session 4: Making the Web Accessible Everywhere–Satellites are Becoming Popular
Eric Berger, our lead space journalist, will be hosting a discussion on the increasing popularity of satellite Internet as a viable option for people who are looking for an alternative to the traditional wireline Internet. The panel will examine what this means for the globe's travelers and locals, as well as looking at the implications of tens of thousands of satellites in the sky and the impact they will have on the new space industry. Joining Eric will be Charity Weeden, VP of Global Space Policy and Government Relations at Astroscale.
Session 5: What sparked the sudden development of AI?
One year ago, ChatGPT was a virtual unknown. Now, however, its language model-based AI is on the cusp of revolutionizing a multitude of industries. To understand the journey of how we got here, Benj Edwards of Ars AI consulted Paige Bailey, a leading product manager for generative models at Google, amongst other experts.
Session 6: What will become of software developers when Artificial Intelligence is able to write code?
This panel discussion will be moderated by myself and the group includes the coding expert Katie Moussouris, amongst others. We're seeing large language models making an impact in a variety of areas, programming included. These models have the capacity to string together words of all kinds, going beyond just English words and including, for example, words in Python and Rust.
Techniques for Viewing
One way to enjoy watching a movie is to sit back and appreciate it. Another technique is to be more interactive and look for certain details such as themes, symbols, and messages conveyed. You can also take breaks to discuss the movie with others and reflect on what you have seen. No matter how you watch, it is important to be mindful of what you are watching.
Our primary streaming platform for the conference will be YouTube, and a copy of the stream will be embedded in the Ars Technica homepage on the day of the event. Each panel is anticipated to last for about 30 minutes, and a portion of that time will be allocated for questions from the audience. Both YouTube comments and article comments on the homepage will be taken into consideration. It is an incredible chance to listen to thought-provoking topics from brilliant minds, and everybody will get the opportunity to be heard in the comments.
We're expecting a busy day, but we'd really appreciate it if you could take a brief period of time to tune in for a session. We look forward to having you join us!