Are Online Video Games the New Social Media Platform? Here's Your Answer
Published on July 12, 2021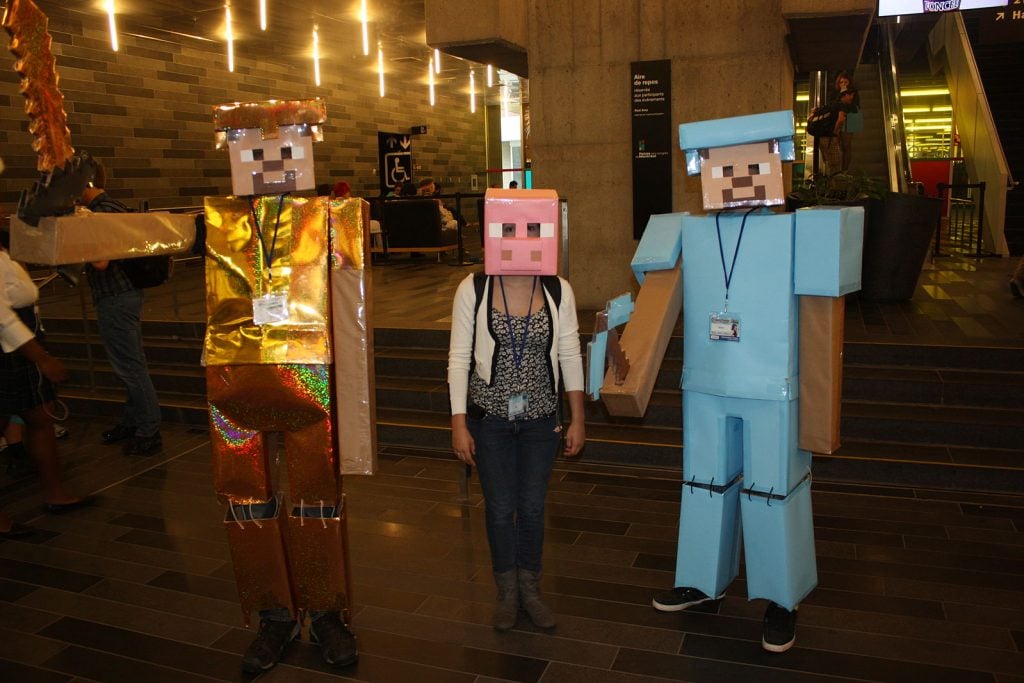 A few years back, online gaming and social media were two separate entities. Due to their different audiences, they seldom merged.
But as soon as the internet emerged as the most powerful entertainment tool, sharing, communication, and distribution of information have given birth to a new age.
As a result, in recent years, online gaming has gone under a few crucial changes. Now, the gaming industry is not only limited to a handful of people, and it is now extended to a broader audience that belongs to all age groups. And thanks to the internet, there are no more demographic restrictions. Regardless of your location, you are eligible to join a thriving group of gamers situated in any part of the world.
For this reason alone, gaming is now a successful way of communication and community building. This is why gamers around the world are happy and always looking for ways to make new friends that share the same interests.
This article will discuss the importance and role of the online gaming community in the 21st century. And how you too can take advantage of it while enjoying the company of the most innovative people in the world.
Let's begin!
The Social Connection of Video Games
People who play video games live in their world and, as a result, feel less connected to the world as compared to those who are involved in other hobbies. However, the level of effort and expertise needed to develop a video game is far greater than we see in any other entertainment industry.
For this reason, several people are now using video games as a means of socialization. People get a chance to communicate, strategize and cultivate relationships in expressive ways.
For instance, Microsoft's Minecraft has one of the most significant online communities, where players from every part of the world can join. As a result, Minecraft parties have become a go-to for anyone who wants to make online friends with similar interests. Many people even develop lifelong friendships on gaming platforms.
Video Games Are Helping in Building a Bright Future
In the beginning, many people believed that video games are just a waste of time – if you are playing video games, then you are not using time productively. However, now things have taken a completely different turn. In reality, now gamers can earn scholarships by playing scholarships and also get admission to major colleges based on their gaming skill.
Moreover, these establishments are not taking these programs lightly. They make sure that the students are training and constantly honing their gaming skills while focussing on education and being an active part of other college activities. Exactly like a traditional sports activity students join in a college.
The National Collegiate Athletic Association (NCAA) secures about $1 billion in revenue in an average year. On the other hand, now, if we consider gaming overall a $180 billion business and online gaming a $1.5 billion business, it won't be wrong to anticipate that competitive gaming in colleges will become twice the size of NCAA revenue in the next few years.
Influence on the World
The online gaming industry is competitive, social and can result in astounding financial gains for anyone who can make it professional. However, the truly unique thing about this industry is that it's not starting to have a measurable influence on the world, especially when we talk about retail.
Even some of the most influential OTT platforms find it challenging to keep up with major online games like Minecraft, which has a huge fan following around the globe. People find themselves attracted to all the different aspects of gaming that we have always enjoyed – the excitement, the stories, the fun, and the thrill of playing a brand new video game.
But, this is not all. With the technological advancements and the development of video games, people can also connect in ways that were not possible before.
Makes Time and Space for Deeper Thinking
As mentioned earlier, schools and colleges are now adopting game-based learning in every possible way to help students understand and solve the problems of complex topics. It helps build their mathematical skills (i.e., STEM) or fully helps them grasp the complex topics of science.
Gamifying education will help students to see things from a unique and new perspective. It is further encouraging them to understand complex topics more deeply. As a result, the future generation has become more aware of the technological changes around them and how they can take their advantages to the fullest.
The Future of Video Games
There is no doubt that the future of video games is bright, and the sky is the limit for the development of the gaming industry. Big companies like Amazon are now showing great interest in developing a gaming platform of their own. Even a fast-food chain Kentucky Fried Chicken had decided to launch their gaming console, which sounds almost unreal.
With companies like these showing their interest and getting ready to jump into the ever-expanding online gaming industry, there are more reasons to bet on the success of these ideas.
As the world starts to see gaming in a new light and begin to believe how impactful gaming is, it becomes essential to let go of those age-old beliefs that gamers are a forgotten group of individuals. On the other hand, they are the individuals who are responsible for bringing together gaming and social connectivity in ways that we have never imagined before.
In Conclusion
Online gaming is now bigger than ever, and with time it is only going to expand even further. As a result, it now provides many possibilities for people to connect and communicate with each other who share the same interests, making it a perfect competition to other thriving social media platforms.
However, gaming is not only providing users with an opportunity to communicate but also a way of earning money with their gaming skills. Many people have now turned online gaming into a constant source of income and entertainment.