Apple's WWDC 2023: Everything You Need to Know
Published on June 5, 2023
Apple fans, get ready to have your anticipation fulfilled as the highly-anticipated annual tech event is just about to kick off. Brace yourselves for an exhilarating week of technology at the Worldwide Developer Conference (WWDC), set to commence at Apple Park in California on Monday.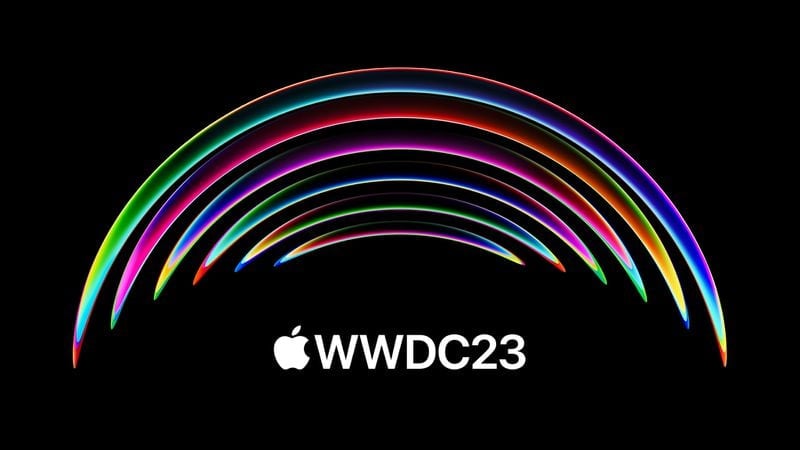 According to Apple, this conference will be a thrilling showcase of groundbreaking advancements. The tech giant is poised to unveil its much-anticipated mixed reality headset, along with major software updates for its devices, including the highly anticipated iOS 17.
Hold on tight as Tech & Geek takes you on a captivating journey through everything you need to know about WWDC. We'll guide you on how to tune in and when to expect the grand product revelation.
What is WWDC?
So, what exactly is WWDC? Well, my dear readers, it's an annual extravaganza that Apple has been hosting since 1983. Initially, it primarily served as a platform for software-related announcements. However, over the past two decades, Apple has magnificently transformed this conference into a grand launchpad for its dazzling array of new devices. Remember the momentous unveiling of the HomePod speaker in 2007 and the groundbreaking iPhone 4 in 2010? Ah, those were the days!
Now, you might be thinking, "But isn't Apple's September event the real deal for us die-hard fans?" Ah, you're quite perceptive! Typically, Apple's September event steals the spotlight when it comes to unveiling their shiny new iPhones. However, this year, WWDC seems to have some even bigger surprises up its sleeve. Can you feel the excitement in the air?
Usually, WWDC's announcements revolve around modest software updates, app enhancements, and other details that might not set the world on fire, even for the most ardent Apple enthusiasts. But, hold your breath, because this year, our friends at Apple are rumored to be dropping a bombshell—an innovative piece of hardware that could potentially revolutionize the very notion of an iPhone. Now, that's what I call a game-changer, my friends!
Now, let's dive into the details of the event itself.
When does WWDC start?
WWDC will commence on Monday, June 5, and will run until Friday, June 9. Although the major announcements are expected on the first day, so mark your calendars accordingly. Apple's CEO, the charismatic Tim Cook, will grace us with a captivating keynote to kick off the event at 6pm BST (10am PT) on Monday—an ideal moment to uncover the secrets of their extraordinary new hardware.
Apple had already confirmed the dates for WWDC 2023 back in March, with the event being presented online, accessible via their YouTube channel and website. However, here's where it gets really exciting: "developers and students" will have the chance to experience a special in-person celebration at none other than Apple Park, the enchanting Cupertino HQ. Brace yourselves, dear attendees, because rumor has it that day one of WWDC will feature a "Special Evening Activity" that Apple promises you simply "won't want to miss." Intriguing, isn't it?
Apple has tantalizingly teased us with a "Special Event at Apple Park" on the first day—a "special all-day experience" to kick off what promises to be an incredible week. And that's not all, my friends! On Tuesday, there will be an intimate gathering where visitors can engage in discussions with Apple executives to delve deeper into the latest announcements. Oh, the anticipation is truly palpable!
Susan Prescott, Apple's Vice President of Worldwide Developer Relations, couldn't contain her enthusiasm, exclaiming, "WWDC23 is going to be our biggest and most exciting yet, and we can't wait to see many of you online and in person at this very special event." With such infectious energy, who could resist joining in on the electrifying atmosphere?
What will apple reveal at WWDC?
But what, you might ask, will Apple reveal at WWDC? Well, the most eagerly awaited announcement is undoubtedly the mixed reality headset. Prepare to be astounded by a device rumored to be called 'Reality Pro' or 'Reality One.' Brace yourselves, my friends, for this technological marvel is expected to carry a staggering price tag of $3,000 (£2,400) upon its release in September.
Apple's enigmatic promo image for WWDC this year showcases curving colored lines, hinting at the immersive wonders that await us. This mixed reality headset, developed over the course of a decade, is rumored to present apps, messages, and much more right before our very eyes. While Apple hasn't officially acknowledged this device, its existence has become an open secret within the tech industry. Ah, the thrill of anticipation!
Mark Gurman, an esteemed US leaker who has been teasing us with morsels of information in his weekly newsletter, boldly claims that this mixed reality headset could potentially outshine the iPhone itself. While he anticipates the initial version may not soar to the heights of the company's existing hardware in terms of sales, he envisions a future where subsequent versions will undoubtedly find their place, much like the remarkable journey of Apple's smartwatch.
As for Reality Pro, it's expected to launch with its very own operating system, the visionary xrOS, which will house familiar Apple apps such as FaceTime, Messages, and Maps. Gurman speculates that this headset will revolutionize the way we experience sports, introducing a new portal for immersive VR viewing as part of Apple's expanding foray into live game streaming and news. Furthermore, it promises advanced videoconferencing and virtual meeting rooms featuring lifelike avatars, transporting users to a world where interaction feels as natural as meeting face-to-face. How truly extraordinary!
Jony Ive, the esteemed British designer who left Apple in 2019, has been intimately involved with this groundbreaking headset since its inception. According to Gurman, Ive played a pivotal role, passionately advocating for designs that transcend the isolating experiences associated with existing VR headsets. He tirelessly championed a portable design, eliminating the need for an external base station, and pushed for an outward-facing display that allows us to peer into the eyes of the wearer. Such attention to detail is truly remarkable!
But that's not all, my dear readers. At WWDC, Apple will also unveil the highly anticipated next major software updates for its range of devices, including iOS 17, iPadOS 17, watchOS 10, and macOS. Prepare to be captivated by the revamped Health app, a smart display mode, enhancements to SharePlay, and even a "smart" journaling app, all part of the enchanting iOS 17. Expect its release to coincide with the launch of the new iPhone in September, promising seamless compatibility with the astonishing new mixed reality headset.
And let us not forget the prestigious Apple Design Awards, where independent developers who have created remarkable software and hardware will receive well-deserved accolades for their exceptional innovation, ingenuity, and technical achievement in app and game design. The winners shall be revealed, adding an extra touch of excitement to this grand event.
How to watch WWDC?
Now, the question remains, how can you, dear readers, tune in to WWDC? Fear not, for Apple has made it accessible for all! The event will be streamed on their YouTube channel, as well as the Apple TV app, their homepage, and their dedicated developer webpage. So, prepare to be front-row spectators to this mesmerizing showcase of technological marvels.
Why is Apple releasing a virtual reality headset?
Why, you might ask, is Apple delving into the realm of mixed-reality headsets? Well, the rumblings of Apple's interest in augmented reality (AR) wearables have persisted for quite some time. In fact, a patent filed by the company in 2019 provided a glimpse into their secretive endeavors. However, the journey towards this headset has been in progress for nearly a decade.
According to Gurman, Reality Pro represents Apple's next major platform, transcending the realms of the iPhone, iPad, Mac, and Apple Watch, which first captured our imaginations in 2015. Gurman has boldly proclaimed that the June 5 launch will be one of the most critical events in the company's history, heralding a post-iPhone era. With Reality Pro, Apple is preparing for a future that extends beyond their iconic smartphone and tablet, although they are acutely aware of the challenges that lie ahead in this new market.
While Gurman predicts that the initial version of Reality Pro may not achieve the same level of sales as Apple's existing hardware, he envisions a future where subsequent iterations will find their niche and flourish. However, Apple must effectively communicate to consumers the unique value proposition of this device, highlighting how it surpasses the capabilities of iPhones and iPads. The headset will undoubtedly appeal to loyal fans seeking immersive experiences in gaming and live events. Nevertheless, the general public's awareness and adoption of AR and VR technologies remain limited, potentially impacting initial sales figures. Nonetheless, Paolo Pescatore, an analyst at PP Foresight, believes that this device will provide a much-needed boost and reignite interest in the virtual and augmented reality market, even if it still has a long way to go before reaching mass-market acceptance.
Pescatore also emphasizes that Apple cannot solely rely on the iPhone indefinitely, particularly given the intense competition in emerging product categories such as foldable devices. While the company has centered its focus on the iPhone as a gateway to the Apple ecosystem, it's essential for Apple to stay at the forefront of hardware innovation. The future is approaching swiftly, and Apple aims to lead the charge.
So, my dear readers, fasten your seat belts and prepare to be awestruck by the grand spectacle that is WWDC. From the unveiling of the much-anticipated mixed reality headset to the announcement of groundbreaking software updates and the celebration of exceptional app and game design, Apple has prepared an exhilarating week of technology that will leave us craving for more. Let us embrace this momentous occasion and witness the dawn of a new era in Apple's rich history. Enjoy the show!