Apple's WWDC 2018: New iPhone feature will replace Transit Cards and Hotel Keys
Published on June 5, 2018
Here we are again when Apple is ready to take the stage to unveil its future for its iOS, watchOS, tvOS, macOS. Yes! you heard it right, WWDC 2018 is here its starts from June 4th at San Jose Conventional Center, California.Rumour mill has been very silent this year and there weren't many rumours, but Bloomberg has published its roundup of what to expect at Apple's WWDC 2018.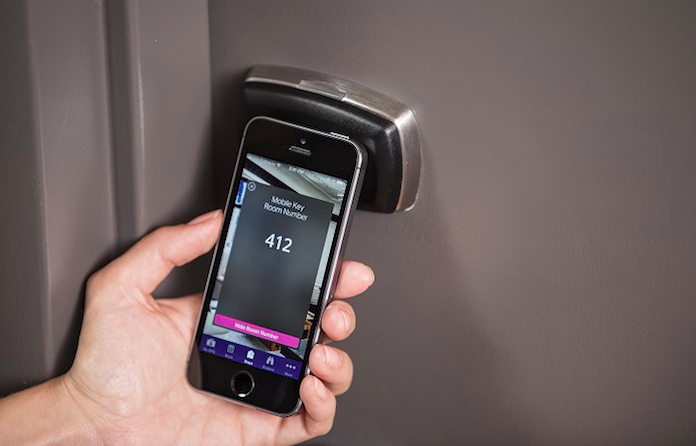 In the year 2017, Apple refreshed MacBook and MacBook Pro and along with it introduced 10.5-inch iPad Pro and second-gen 12.9 iPad Pro at WWDC 2017.
The company is working on refreshes to the MacBook Pro and 12-inch MacBook with new Intel Corp. chips and is planning a new low-cost laptop to succeed MacBook Air. But those won't be ready until later this year, according to people familiar with the plans. Apple is also working on a redesigned iPad Pro line with Face ID, but that's also expected later.
Ming-Chi Kuo's final analyst notes for KGI Securities was also corroborated in the report before his retiring. In that report, Kuo predicted about the redesigned Apple Watch this fall, which will feature a 15.5 larger display. Gurman added new details today:
The company is working on a pair of new Apple Watches that keep the overall size of the current models, but include slightly larger, edge-to-edge screens, according to a person familiar with the product's development. These changes will be the most notable external enhancements since the Watch launched about three years ago, but the new models will still support watch bands from earlier models, another person said.
It is most likely that hardware is not going to be the highlight next week and it is going to be the software-centric conference. Apple will introduce new ARKit design to make augmented reality app more engaging on iOS. This new software is going to be called "ARKit 2.0", the company is planning a new mode which will let users game each other in the same virtual environment. Current changes will lay a foundation for Apple AR headset which is currently planned to come out in 2020.
If we talk about the iOS 12, it will come with new sets of Animojis and modified NFC capabilities which will let users use their device instead of transit cards and hotel keys. New iOS 12 feature includes new Digital Health initiative, which will give users tools to monitor the time usage on different apps. This will help users look at their addicted habit of phones and move to healthier habits. Further new changes will be seen in notification management area. Sure, iOS 12 is going to be interesting but it is iOS 13 where the true excitement lies.
All in all, WWDC 2018 will feature some interesting announcements but there is not going major unveil this year. Rumours are that may be iPhone SE 2 launch at WWDC 2018 but we are still not sure about it.