Apple's Siri is making its way in roads with Tesla Model 3
Published on March 22, 2018
California based tech giant is making its way along the roads with new Tesla Model 3. The car now speaks to Apple's Siri, the smart voice assistant of Apple. Software update of Tesla iOS app launched on Tuesday made it capable of working with Apple's virtual personal assistant 'Siri.' This could be good news for all Tesla users as they can now ask their handset whether their Tesla car is locked or not and can also figure out where it is located with the use of Apple's Siri.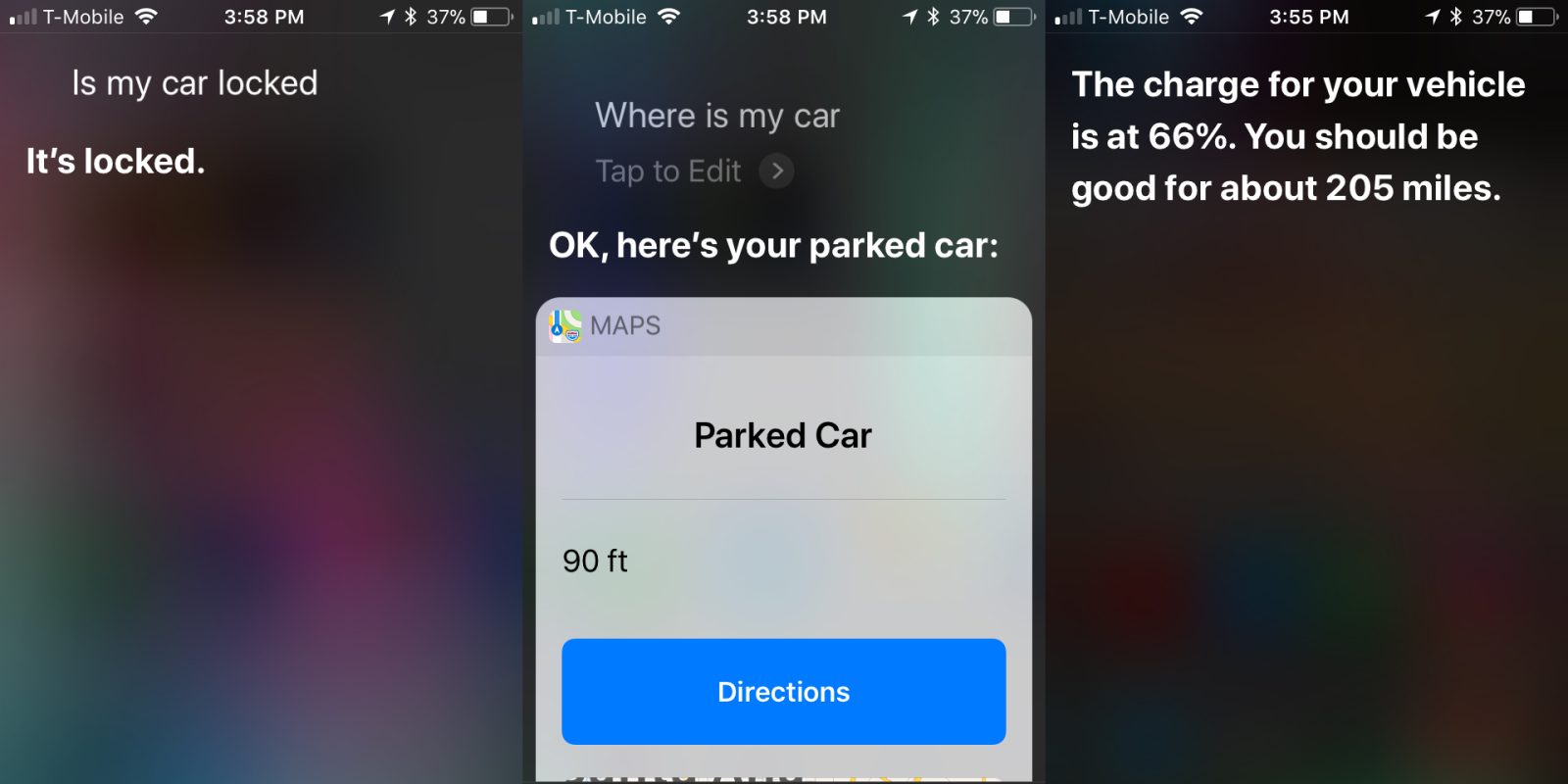 This is not the just which Siri will serve you, one can even ask Siri to honk the horn, lock the doors and can perform some other essential functions. But still, there are various features which are missing as of now but may get added soon with next update. Some of the missing features are climate control; you cannot ask Siri to adjust climate modes of temperature for you.
Apple and Tesla have a controversial relationship. Apple is in a plan to enter the self-driving car business and Tesla's CEO Elon Musk has called Apple as "Tesla's Graveyard" about the tech giant poaching some of his company's engineers for car technology.
We cannot dream of a partnership of business relationship between Apple and Tesla with this Siri addition to Tesla's iOS app instead company added it to offer more flexibility to its users to access their car using their iOS handset.
Tesla Model 3 is the third car from the company which now supports Apple's Siri. The last year in November, the company added Siri to Model S and Model X. Very soon we can expect Apple is entering the self-driving car business.