Apple's enabled new ECG feature in Apple watch
Published on December 7, 2018
Apple watch is one of the most featured and best-specified watches which is being used all over the world with great attraction by the users. Apple watch has the maximum number of demand than any other smartwatch. Smartwatch is the one which has many features and also gives users the features which they need, supposes a person wants to know how much steps and calories have been done at the end of the day, then you are eligible to do that, in the same way, many more features are packed in the Apple smartwatches. This not end here, The new Apple watches has many more features such as they are now eligible for measuring the heart's electrical signal by holding a finger on the crown of the device.
Reports play an important role therefore, we came to know that on Thursday the new updated version has got many great features such as when the update was done in Apple watch series 4 the user was enable with the stats of an irregular heart rhythm as well as enable more passive monitoring than before. The Apple made a perfect decision with the new update of the watch that, this update is only for the users who are above the age of 22 years, basically, they will be only able to access the health features and along with this Apple made it clear that this feature is not for the people who are suffering from atrial fibrillation, or AFib, by their doctor. This is not the first update by Apple for the health issues, the last update which Apple was updated last launched was in the month of September, the update was about the electrocardiogram app from federal regulators in September after conducting a preclinical study with 2,000 people. basically, the update was about the difference between the normal heartbeat, or sinus rhythm, and atrial fibrillation. These all information was shared by the company officials on the physician-facing website.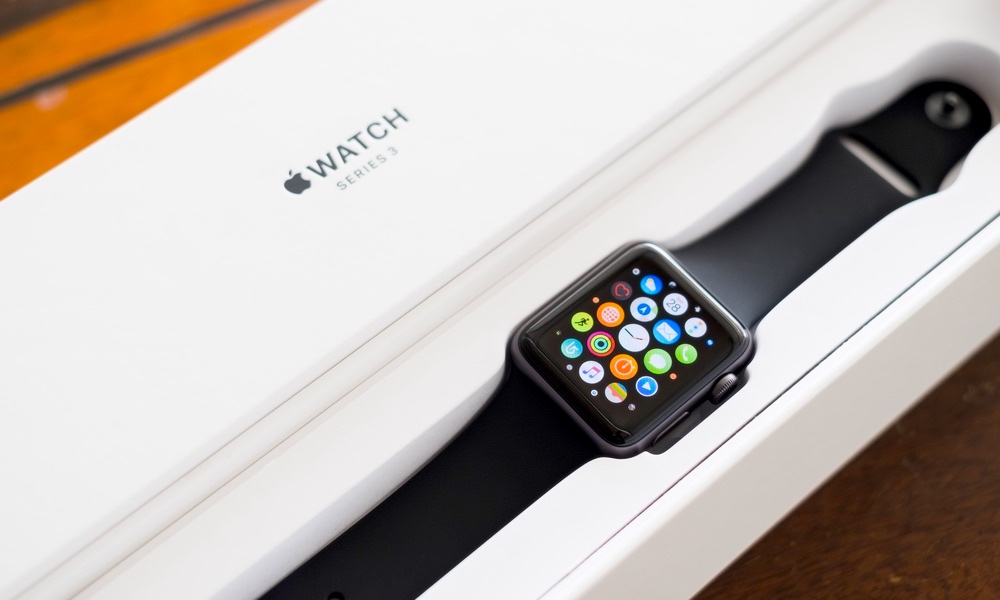 Let us see that how to check an irregular rhythm.
The first thing which is more important is that you need to install the latest software on your watch and you just need to connect watch app in your Apple. These steps will go asunder, scroll down to heart health and you will see a new menu of options to enable a set of notifications for Apple to detect an irregular rhythm and to view your ECG readings once you take them, this step was said by the company itself, this feature was called as ECG by Apple.
Apple watch has a great feature that when you would be sleeping even for 2 hours, it will still check your irregular rhythm, it will continue the process till the times 5 consecutive irregular attempts will be done. You must be thinking that how will a watch will calculate your age, it's just that it will ask for your birth date and keeps records that are you of 22 years of age or not. The company said that it has the most innovative and latest technology of measuring or monitoring the atrial fibrillation.
Apple has made a good method to have an information for a person using it by asking them the problem earlier so that the risk of more problem and issue might get down, the medical problems such as the risk of strokes and other potentially fatal outcomes which would not be good. This is the most interesting steps taken by Apple in the Apple watch series. You might get surprised after getting the idea that more than 2.2 million people who are suffering from atrial fibrillation won't experience any symptoms, this was for the people who do not like to diagnosis at the early age.
By using it you will feel free from certain things just as you will have the notification regarding the heartbeat rate as well as about the many medical issues which you were suffering from. Apple itself claims that this Apple watch device is the "intelligent guardian" which would manage your complete health and also the watch makes sure that what you have to do when the irregular beats have occurred in this and it will also show you the complete information of caring it. Also, technology is not always right with everything, therefore, it's better to visit a doctor as soon as the watch will show you the notification.
With this, the new technology in Apple watch will also give you an option that you will be able to set a proper notification timer, and also when there would be higher heartbeat or lower heartbeat, this would be chosen by you as you can take this optional feature for the user. By stats its just amazing because it will show the notification whenever the user will have its heartbeat down to 40 beats per minute and also give you the notification when it will increase to 120 beats per minute.
Steps to use it,
Firstly step is that you have to install the ECG app in your watch which will also ask for your birthdate which will be helping the technology to give your age details to the forward parts. Apple also mentioned some of the steps of applying fingerprint on the digital crown of the Apple Watch. Apple also adds that you just have to touch and stay still.
Apple also reported by having the survey and they find that most of the problem which is measured by ECG technology are of the "sinus rhythm". If this comes to you as well, therefore you don't have to make it a big issue just because the sinus sign means that the heart is beating in a uniform pattern and side by side, the sinus sign act as better thing because the watch has not detected any irregularity in your heart rhythm with its sensor.
Many things about the ECG has been discussed so far but one more interesting thing and the most important thing is that from where does it make sense and measure thing, it just that the ECG sensor has been placed into both the back crystal and the digital crown, which are designed to measure your heart's electrical signal if you're using the device correctly also this would be only possible when you will put your watch on your wrist more tightly.
Every time a person cannot go to doctors and when you have to visit a doctor for a normal health checkup, therefore then you don't need to even move from your home because this new technology has helped the users most, Apple's said that if you want some of the reports you can hold down your finger on the digital crown for just 30 seconds and you will have your results which you can have in PDF form and also you would be able to share the result(report) to your personal doctors.
This would be the most amazing feature which is added in the Apple watch as it had not been emerged to date by any company or brand, here it will give you the complete opportunity to save your time by talking to your doctor also with reports, isn't it interesting? Yes, it is, and this device would be the best for a gift to your close and loved once.
Apple made it very clear about the measurement and usage, you can check your results anytime you want to, but it would be best when it will have sinus rhythm result. But one thing which is very important that no user will carry the reports for so many times because it is bit obvious that when the symptoms will be shown then only they would check their reports by the process told above.
Apple watch is the best option coming with the user, especially for those people who have less sense and who does even take care of themselves and seriously wait for some of the other problems. People who quickly face something will surely get a great help by this Apple watch updated technology. Also, many problem like high blood pressure, a heart condition, a family history with atrial fibrillation or another medical problem which are the most serious are done to the people who have an old age or you can also say that 45+ users and not only this but also for the higher-risk patients. We hope that Apple will be adding more features quickly by the next update.